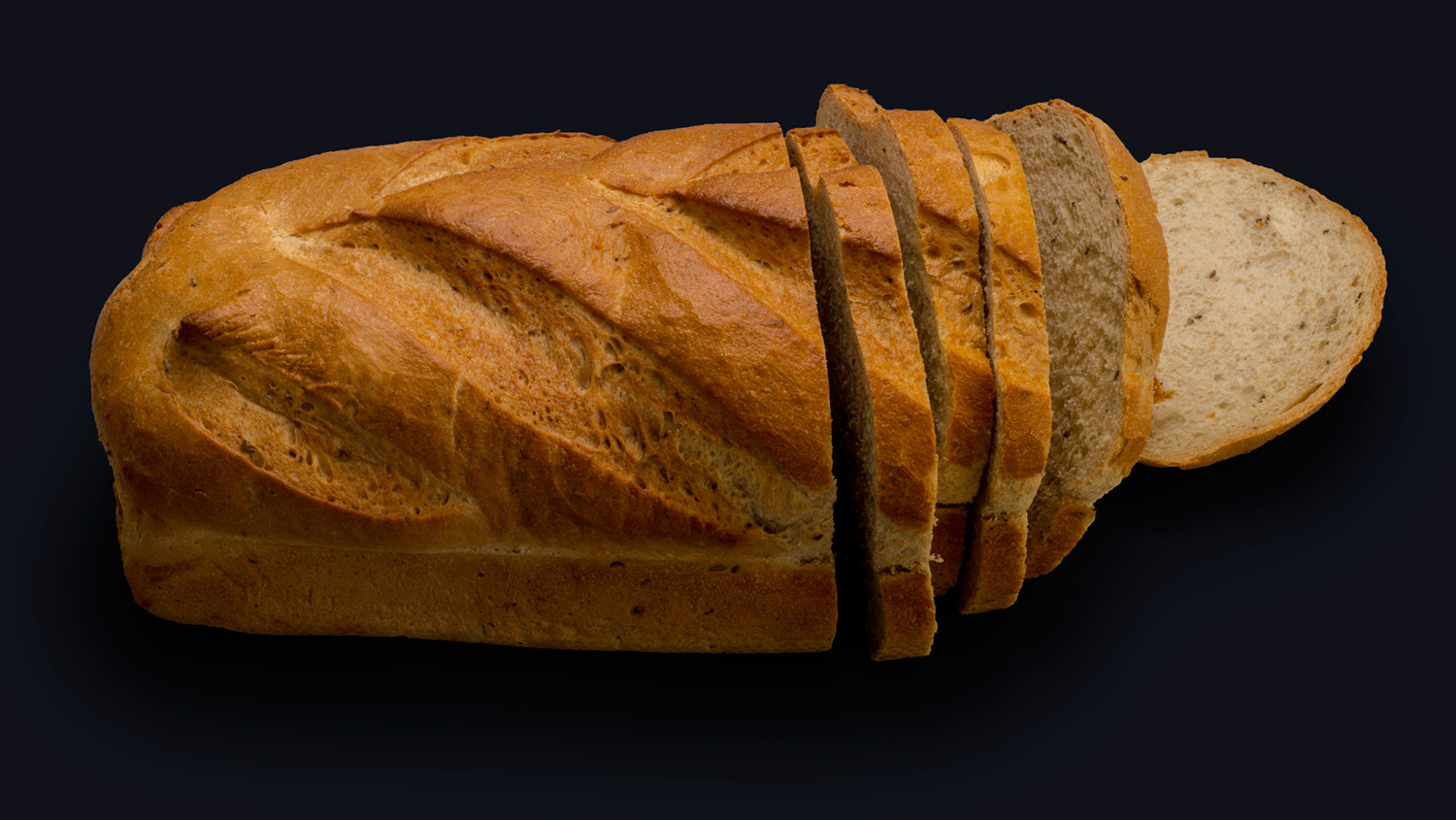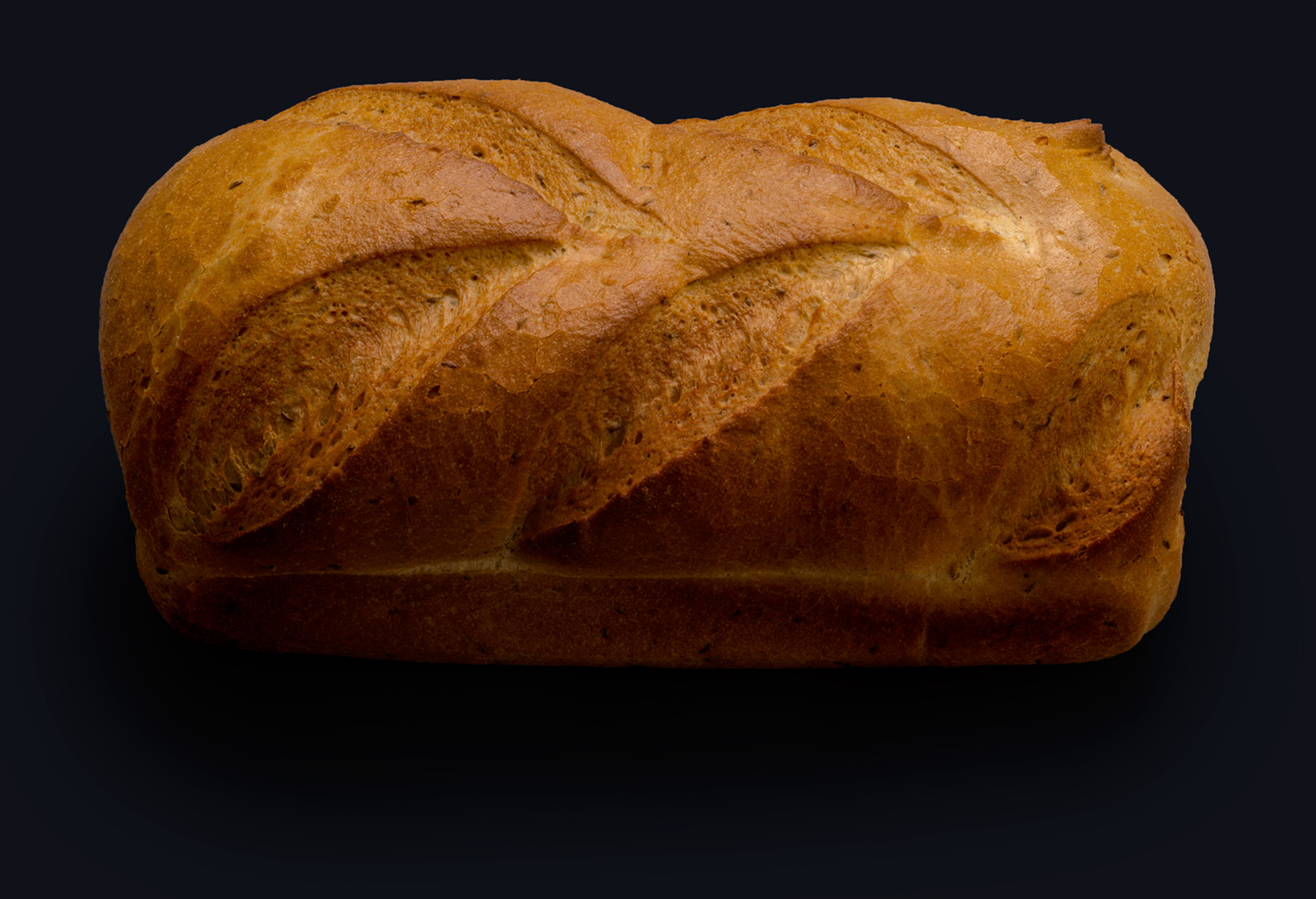 Jewish Rye
Rye flour has a lower gluten content than wheat flour and contains a higher proportion of soluble fiber. Our Jewish Rye is made the old fashioned way with a crust.
Available as: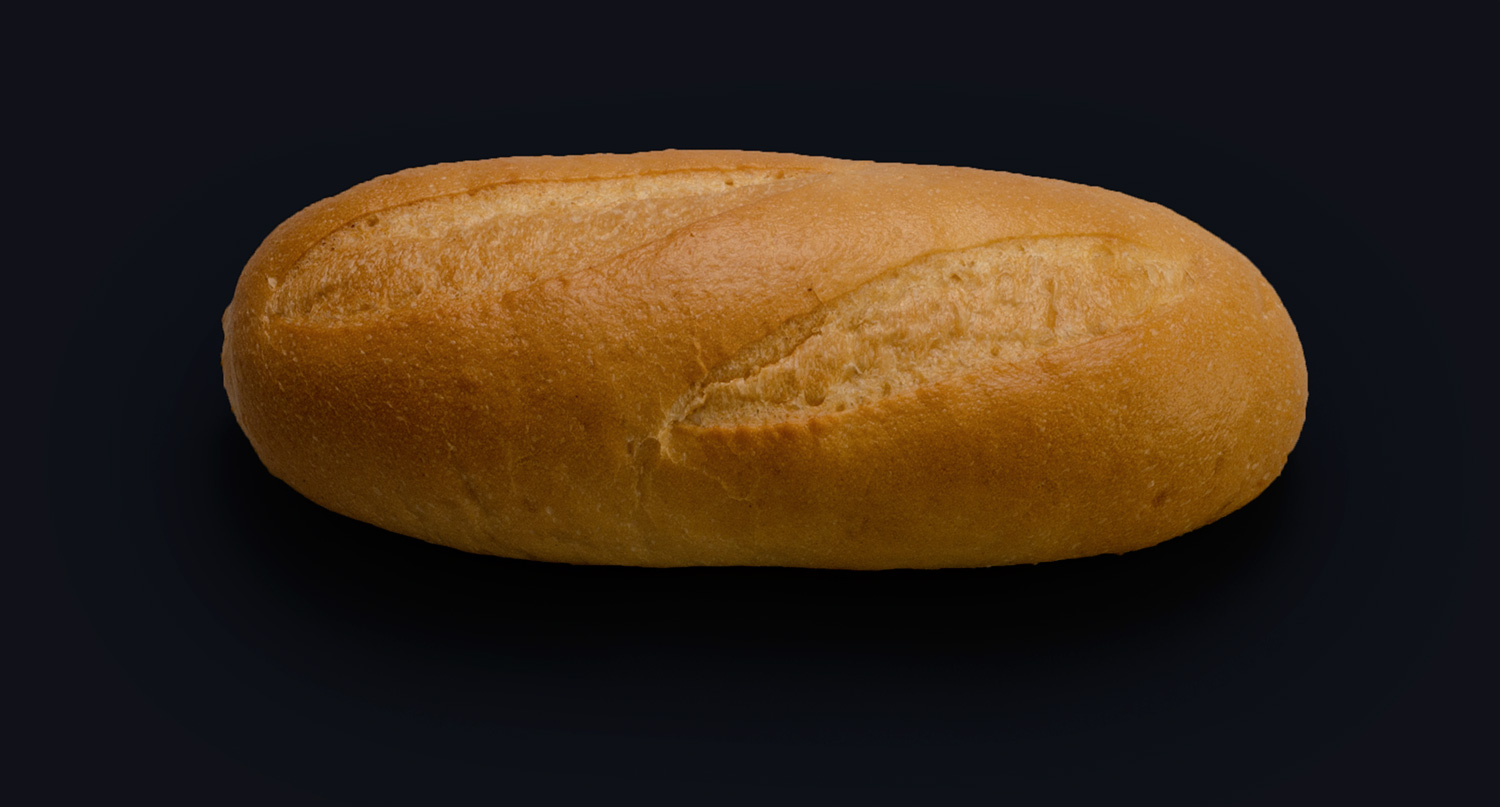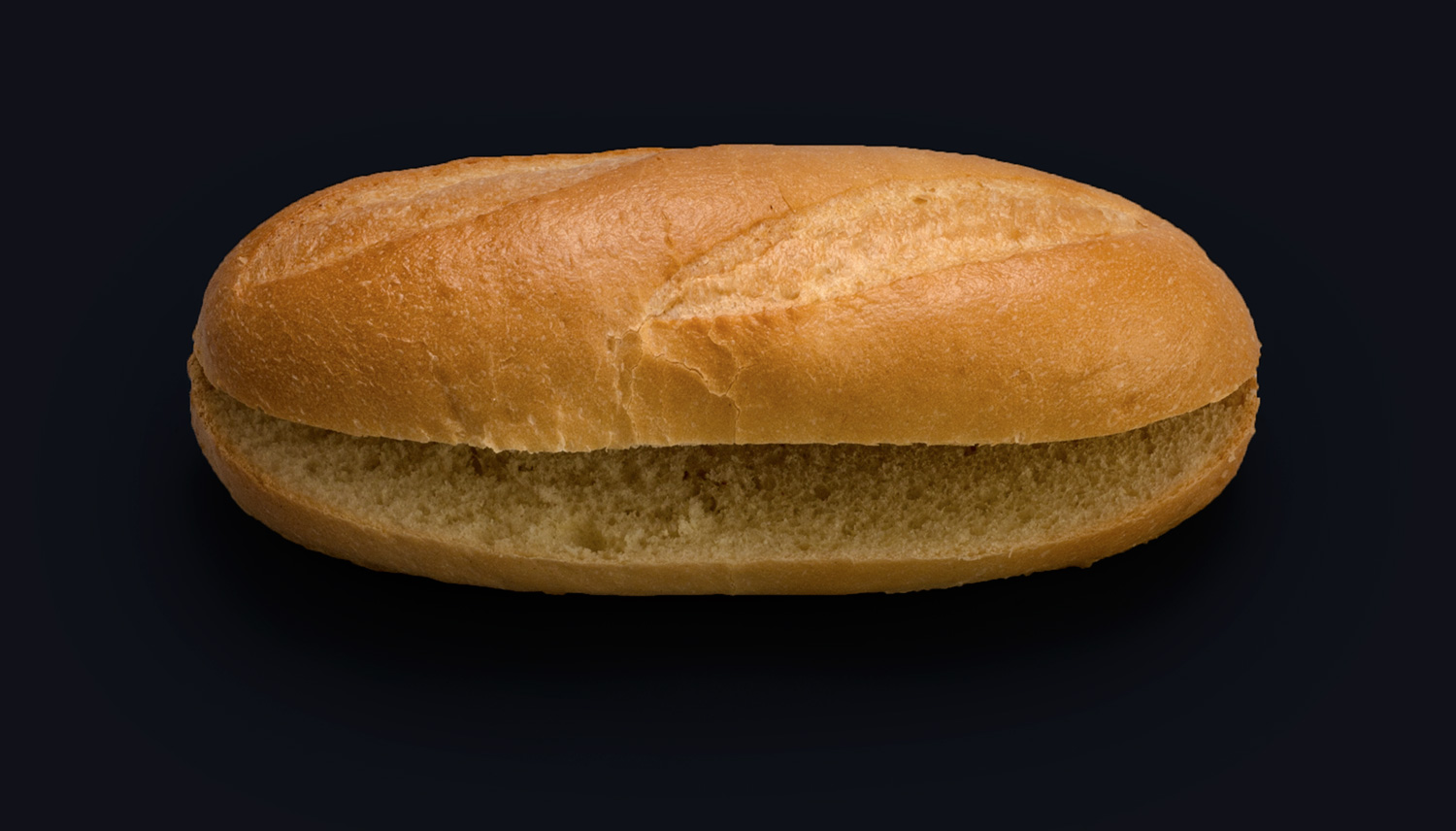 Banh Mi / Philly Sub
Uniquely formulated bread that is ideal for making Vietnamese banh mi sandwich, and yet soft enough to make a traditional Philly-Cheese sub.
Available as:


Barbari
Our Barbari bread is an oval type of flat bread. It has a distinctive flat shape and may be topped with sesame seeds.
Barbari means "of or related to Barbars" in the Persian language. Barbars are a group of people living in the Afghanistan mountains near the eastern borders of Iran. This bread was baked by the Barbar people and brought to Iran, becoming popular during the Qajar reign.
Available as: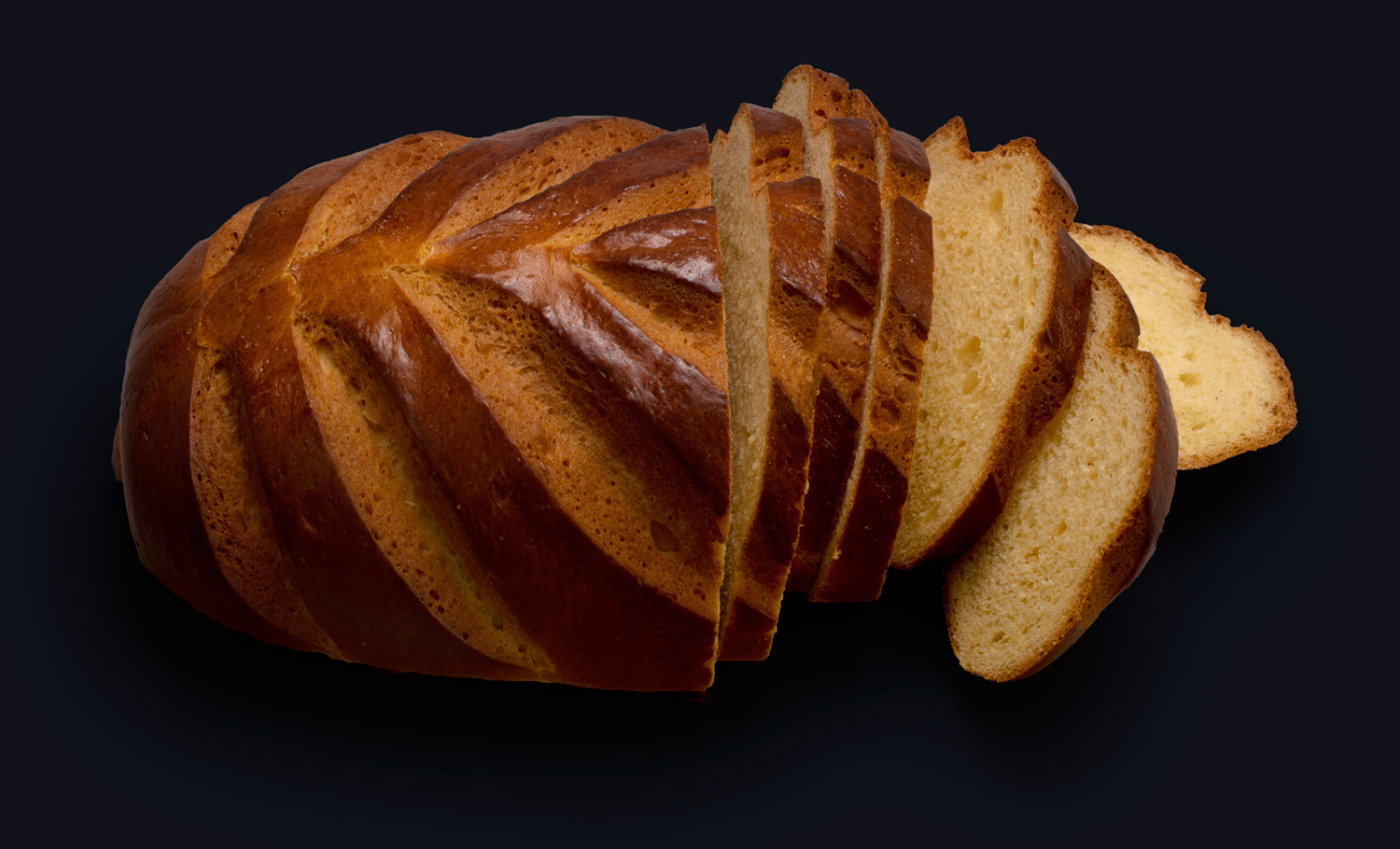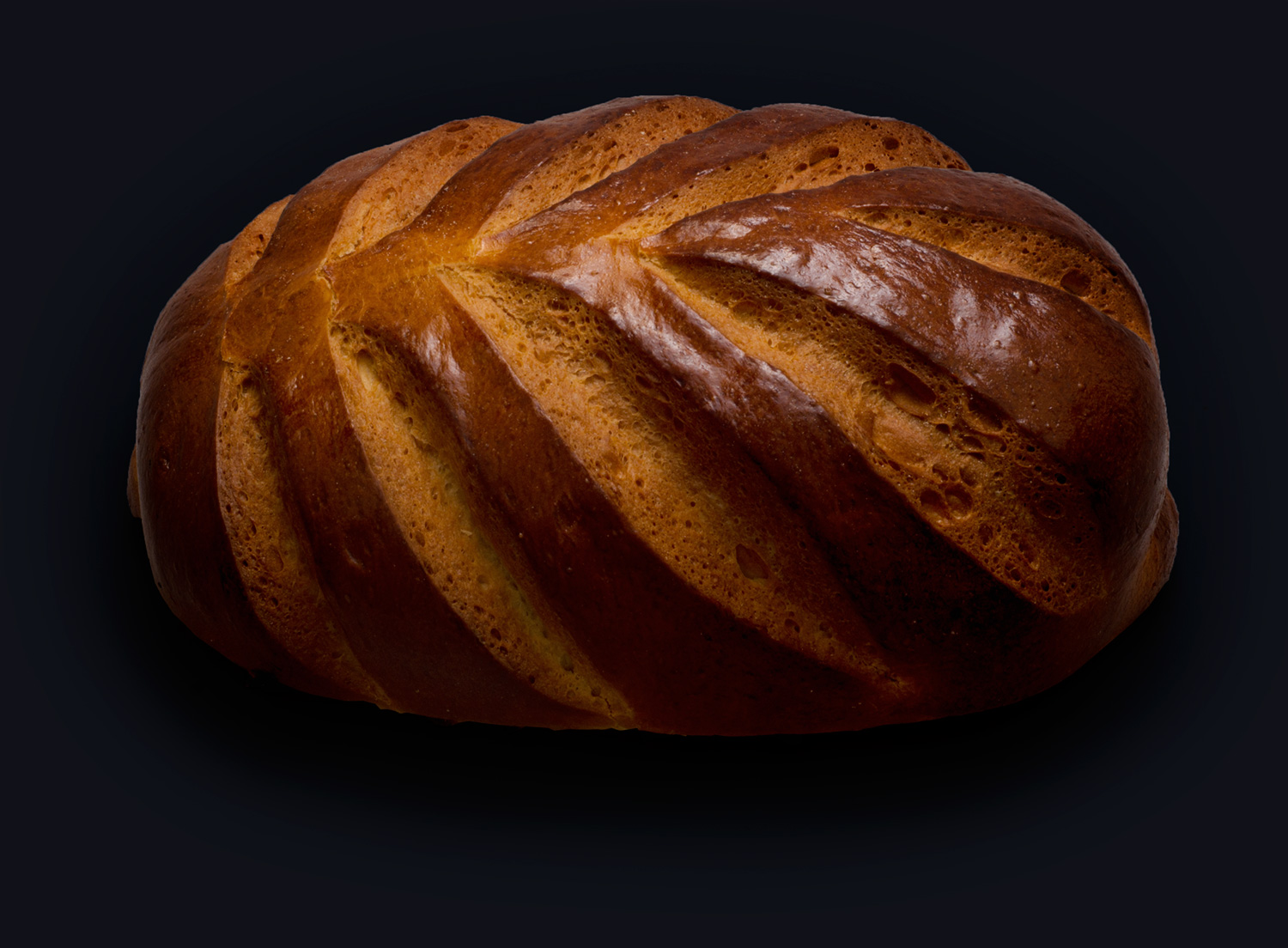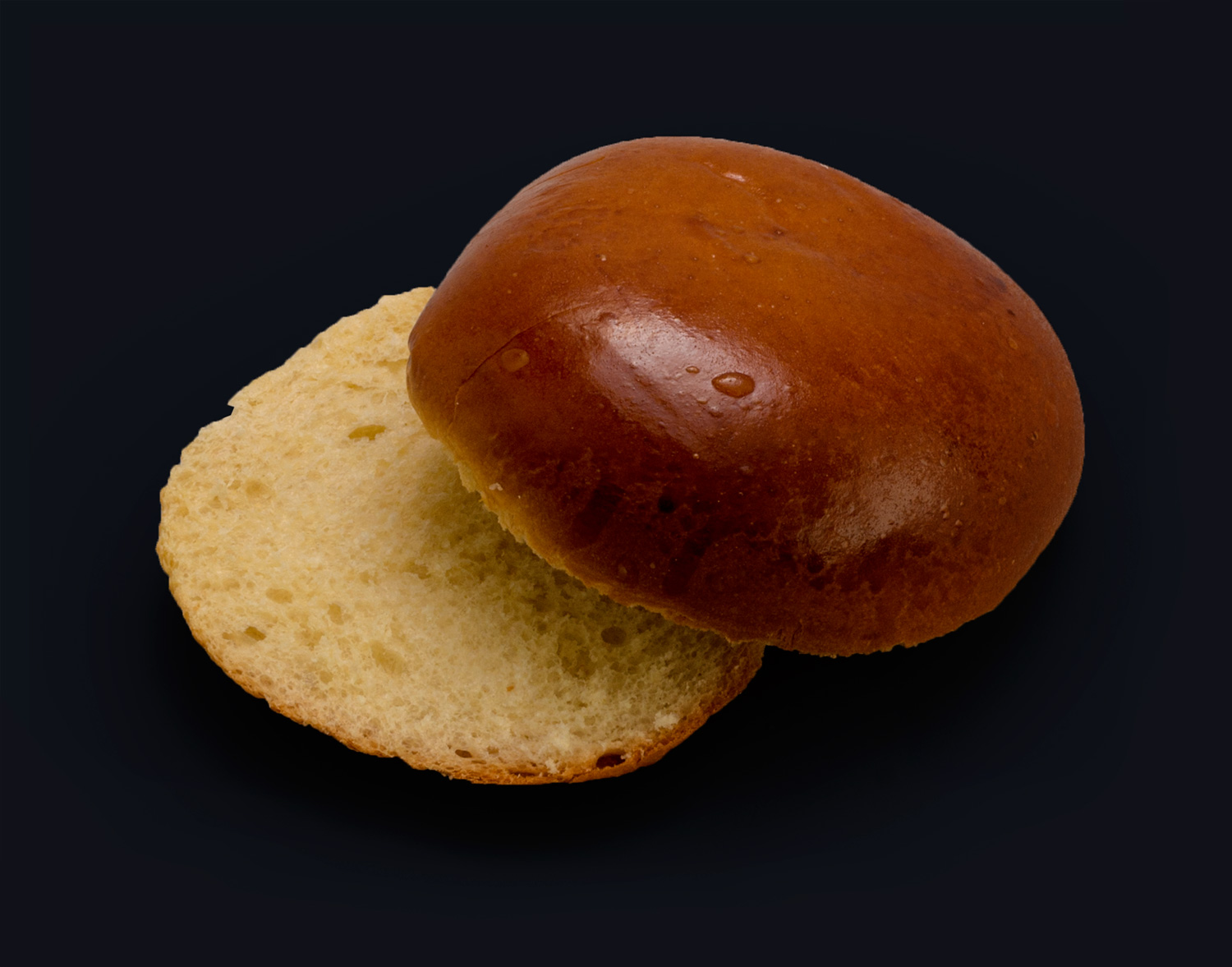 Brioche
Our Brioche is a light but rich bread. The crust is glazed before baking and turns a deep golden brown. The crumb is delicate and pale yellow in color.
Jean-Jacques Rousseau, in his 1783 autobiography Confessions, relates that "a great princess" is said to have advised, with regard to starving peasants, "S'ils n'ont plus de pain, qu'ils mangent de la brioche," commonly translated as "If they have no bread, let them eat cake."
Available as: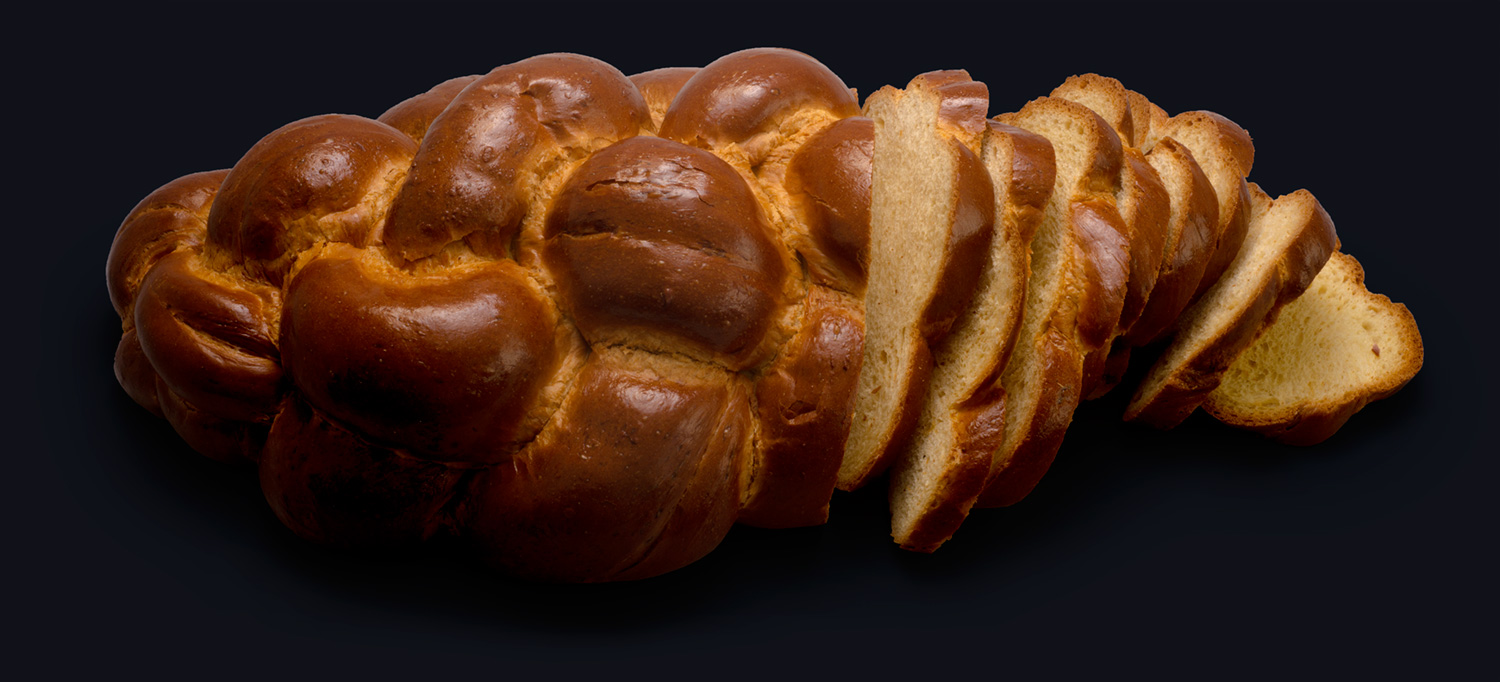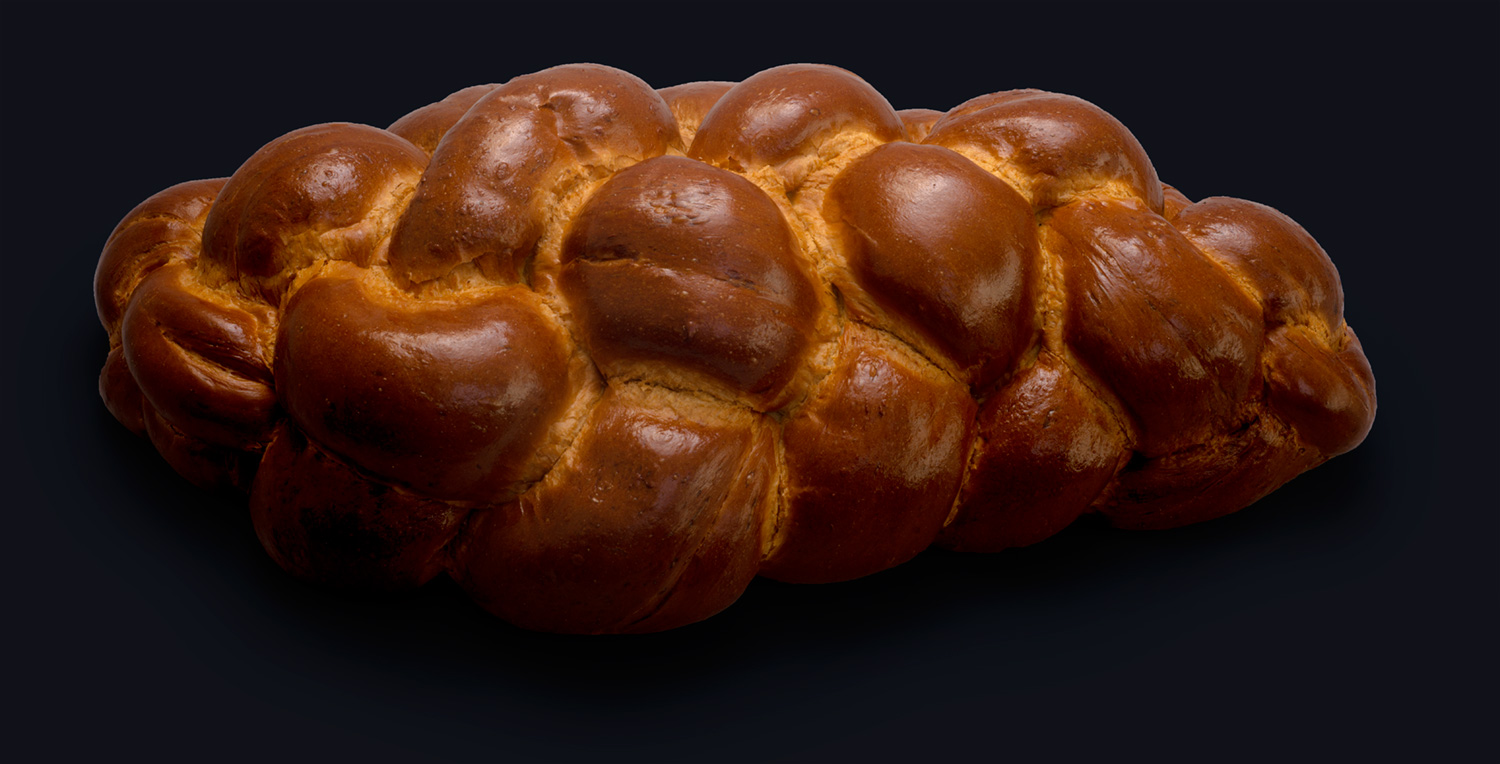 Challah
Our Challah is made without butter. Challah is a loaf of yeast-leavened egg bread, usually braided, traditionally eaten by Jews on the Sabbath, holidays and other ceremonial occasions. Traditionally, Challah is served on its own as a meal accompaniment.
Available as: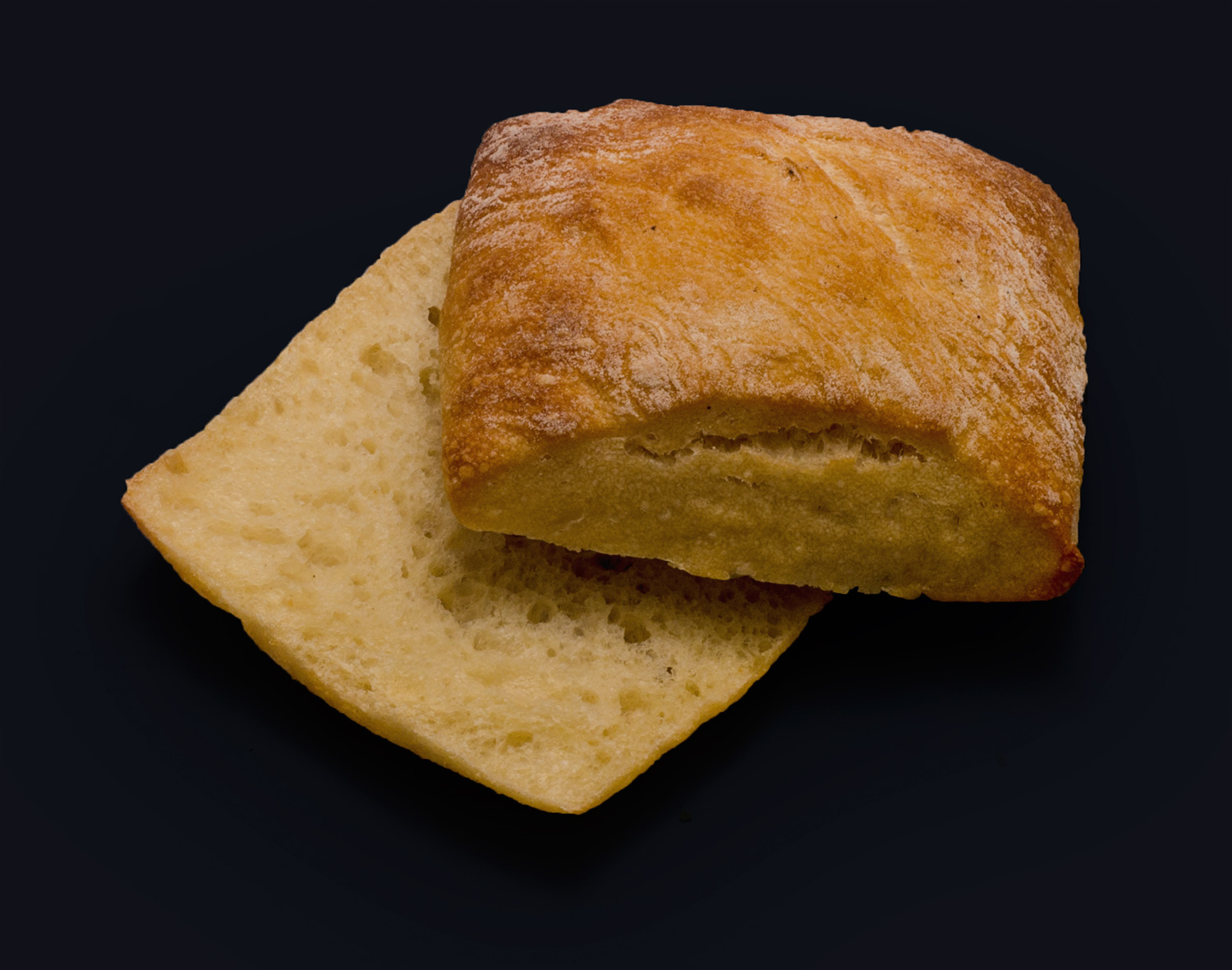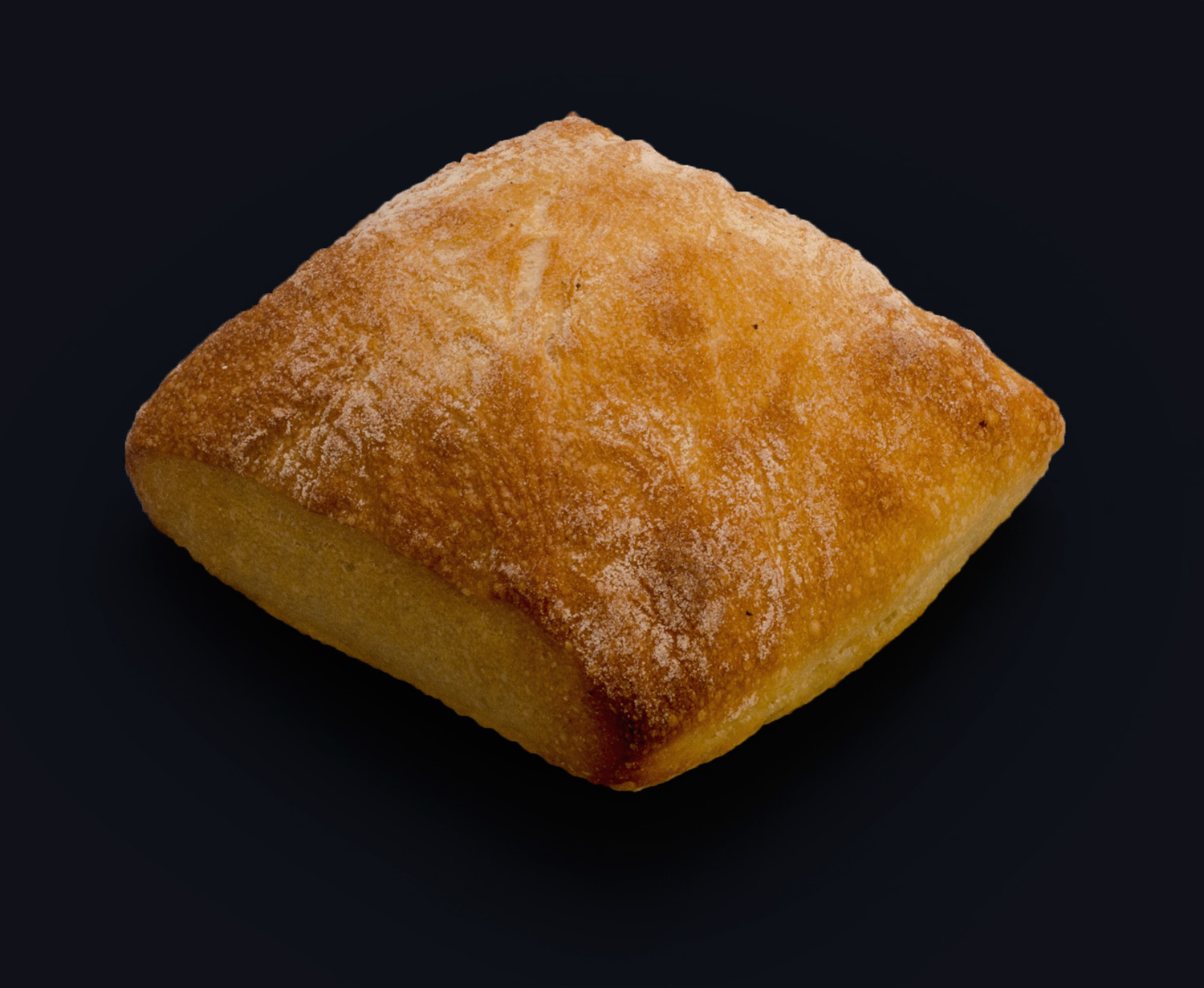 Ciabatta
Our Ciabatta undergoes a longer process of fermentation which produces a rich, textured crust. Its crumb is feathery light.
In the Italian language, ciabatta means "slipper". The ciabatta loaf is elongated and rectangular in shape. When made with whole wheat flour, it is known as ciabatta integrale. When milk is added to the dough, it becomes ciabatta latte. A toasted sandwich made from small loaves of ciabatta is known as a panino (plural panini).
Available as:


Cranberry Walnut
Not just for Thanksgiving anymore! Packed with walnuts and cranberries, this unique American bread is ideal for sandwiches or to accompany a cheese platter.
Available as: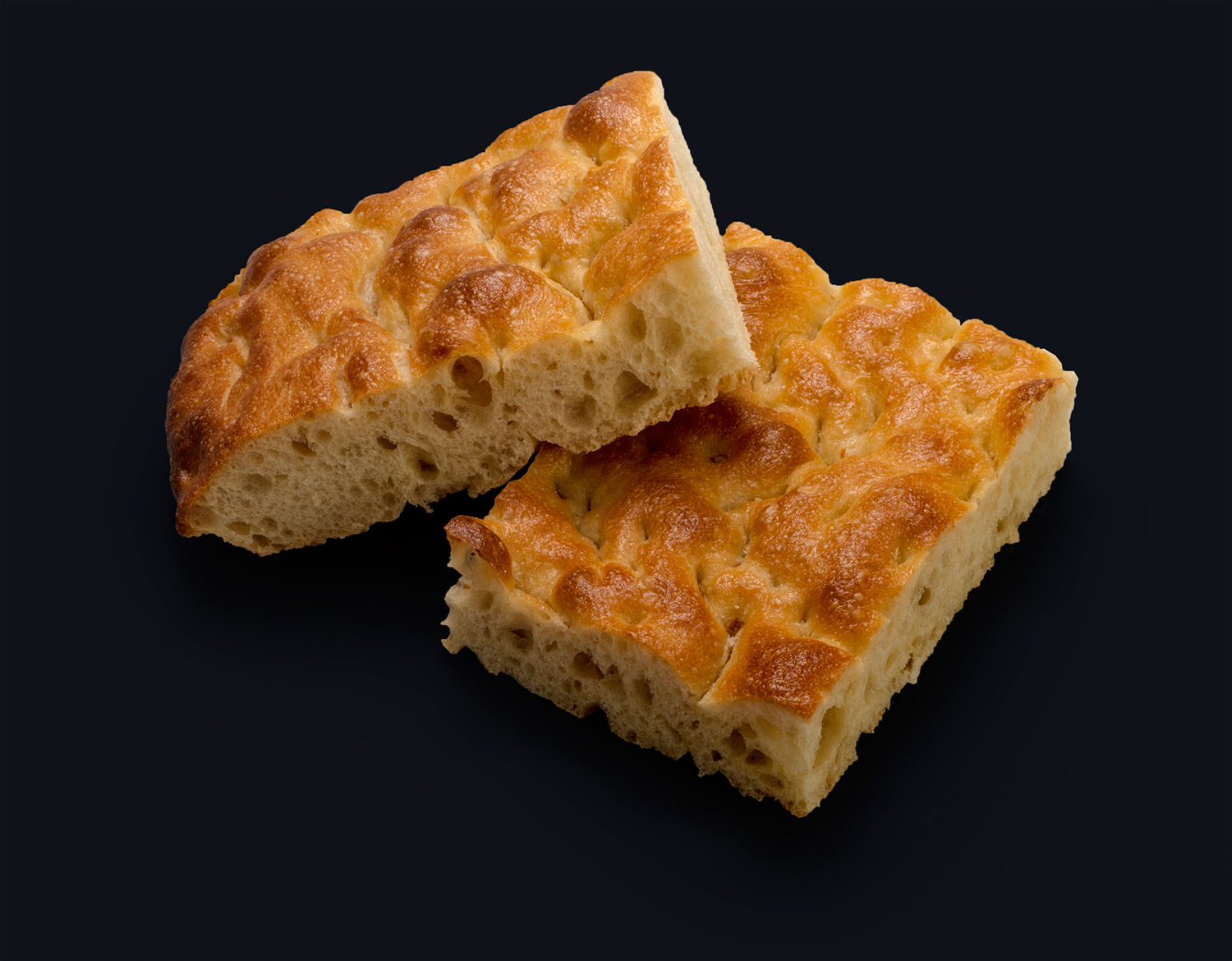 Focaccia
Our Focaccia is flattened by hand and stretched to fit the baking pan.
The basic recipe is thought by some to have originated with the Etruscans or Ancient Greeks, but nowadays it is particularly known as a delicacy of the Ligurian cuisine.
Available as:


French
Lyon Bakery's French bread is a versatile classic. Non-specific to any dish, our French is a great accompaniment to every meal—from breakfast through to dinner.
The most distinctive French bread, loved the world over, is without doubt the Baguette—a descendant of the bread developed in Vienna in the mid-19th century when steam ovens were first brought into use, helping to make possible the crisp crust and the white crumb pitted with holes that still distinguish the modern baguette.
Long loaves had been made for some time but in October 1920 a law prevented bakers from working before 4am, making it impossible to make the traditional, often round, loaf in time for customers' breakfasts. The slender baguette solved the problem because it could be prepared and baked much more rapidly. The French Baguette is famously prepared in Europe warm with ham and butter.
Available as: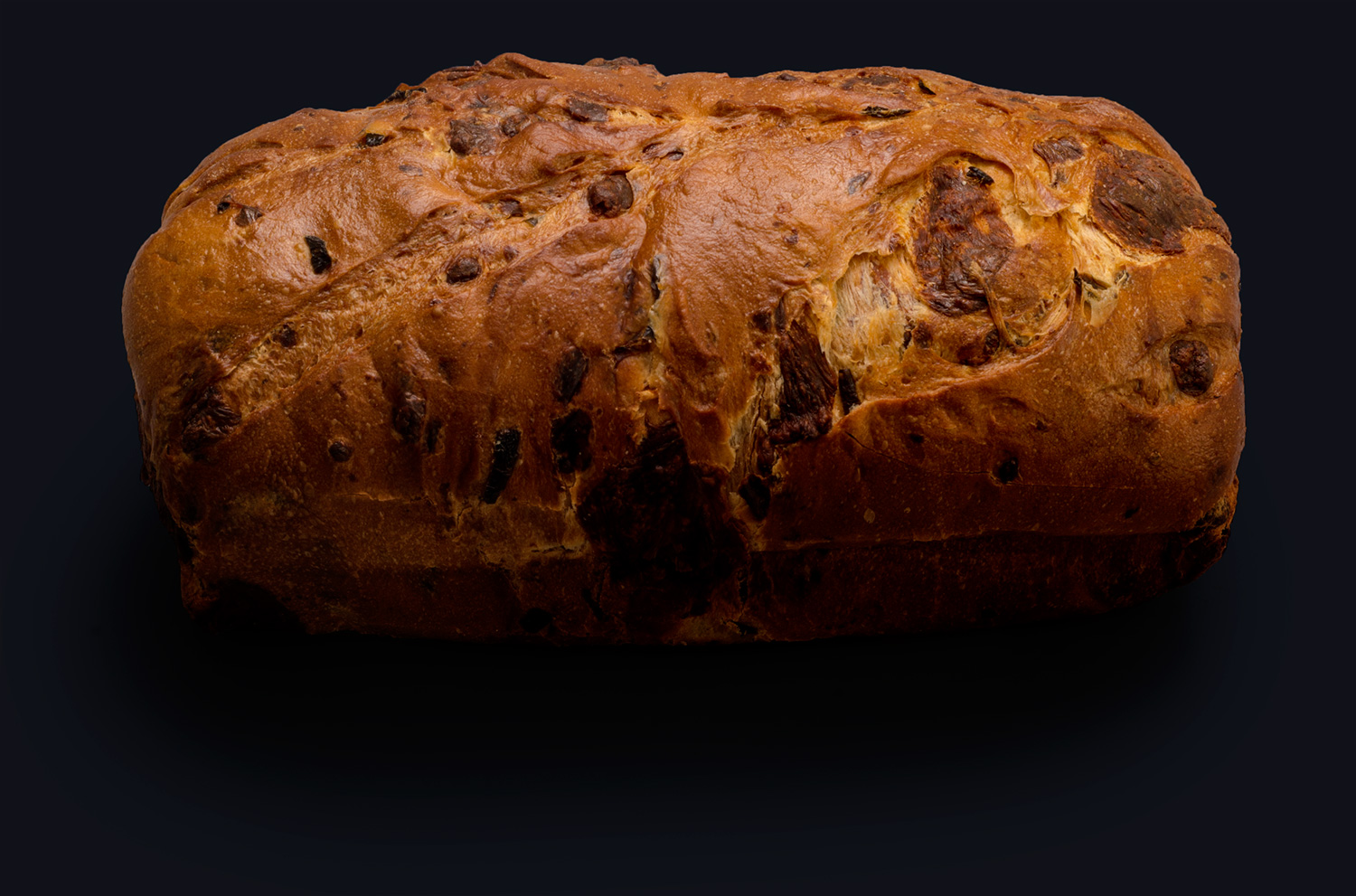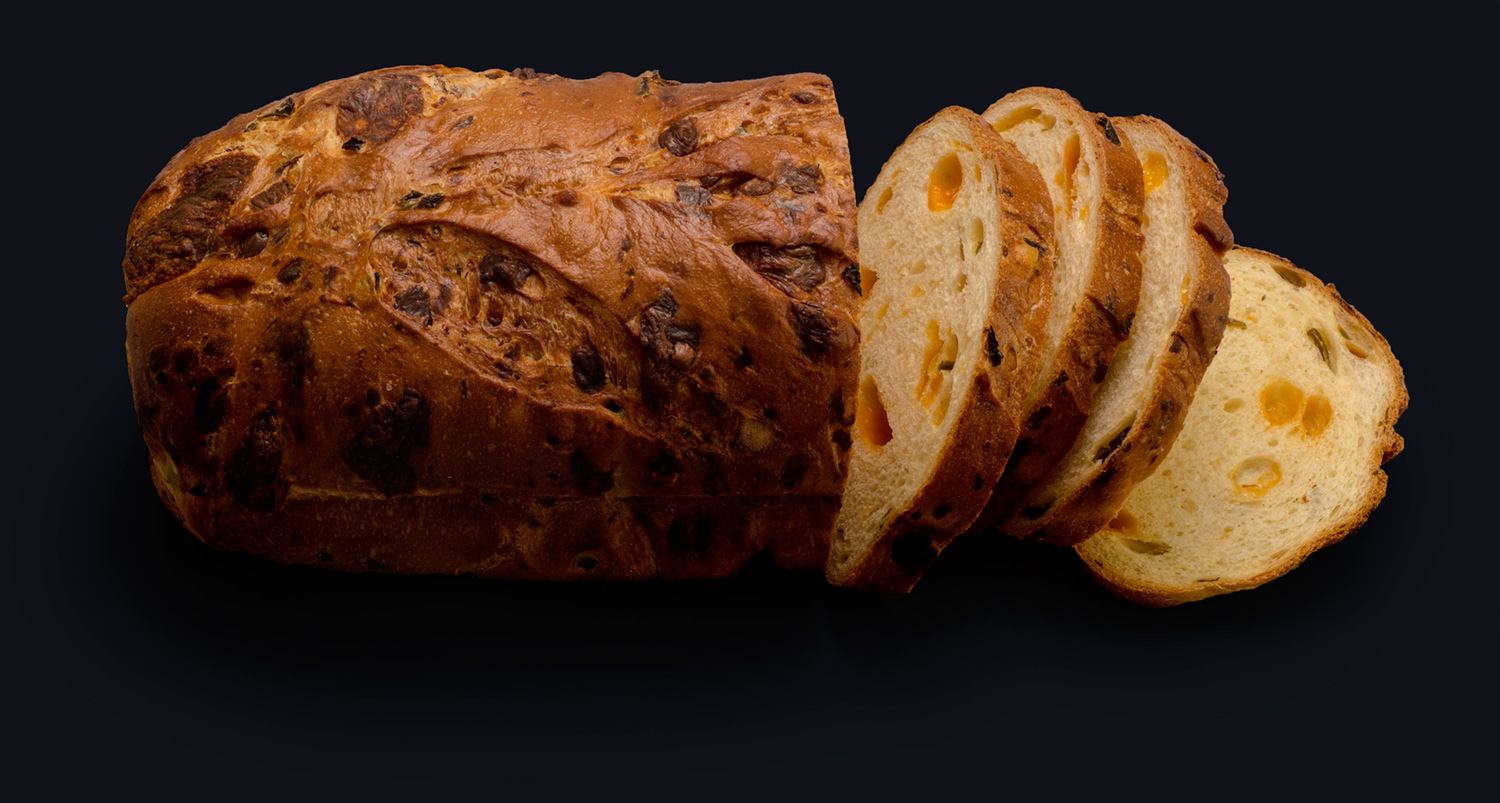 Jalapeno Cheddar
It is a Southwestern creation with an overload of cheese and jalapeño flavor that brings to life any ordinary sandwich.
Available as: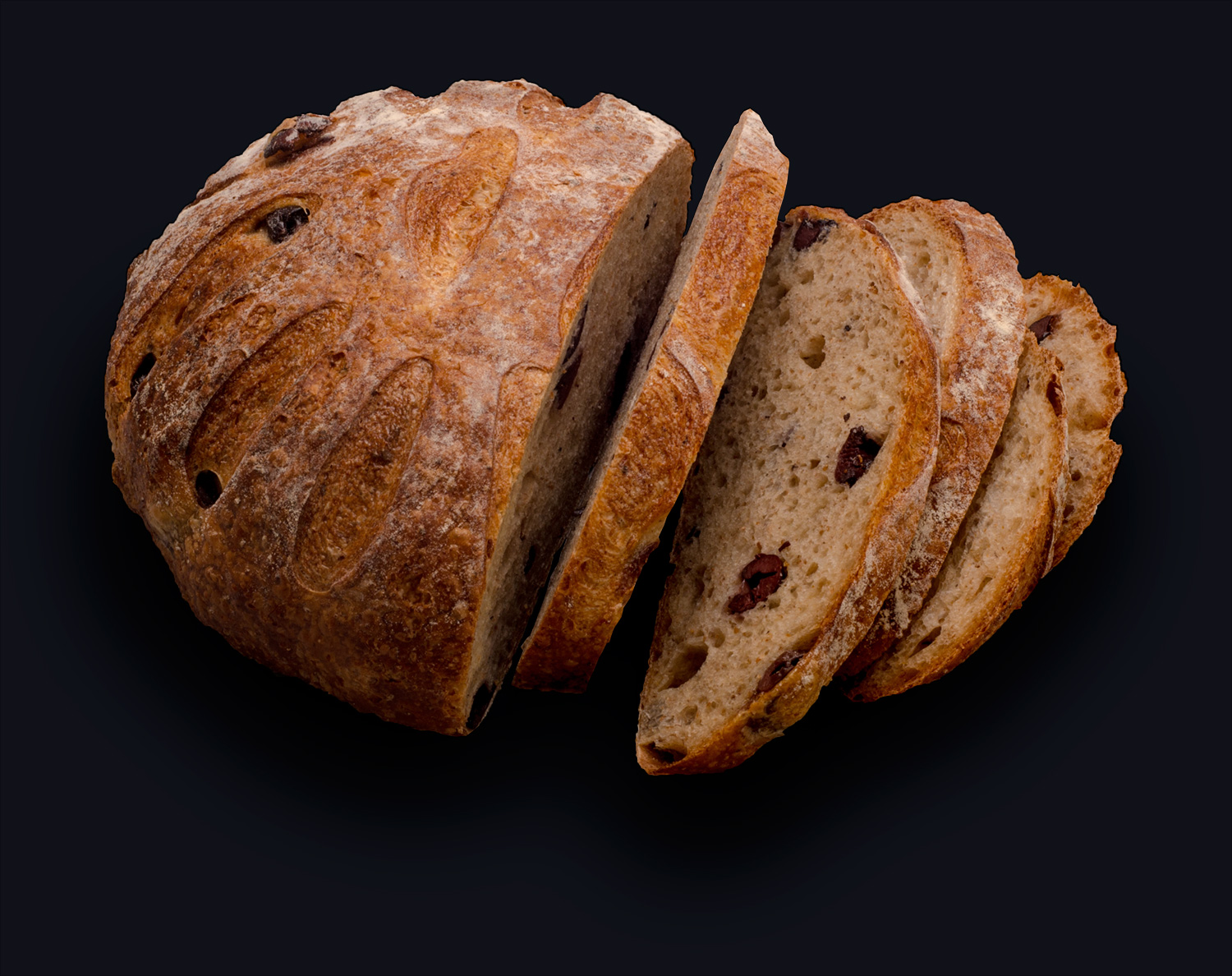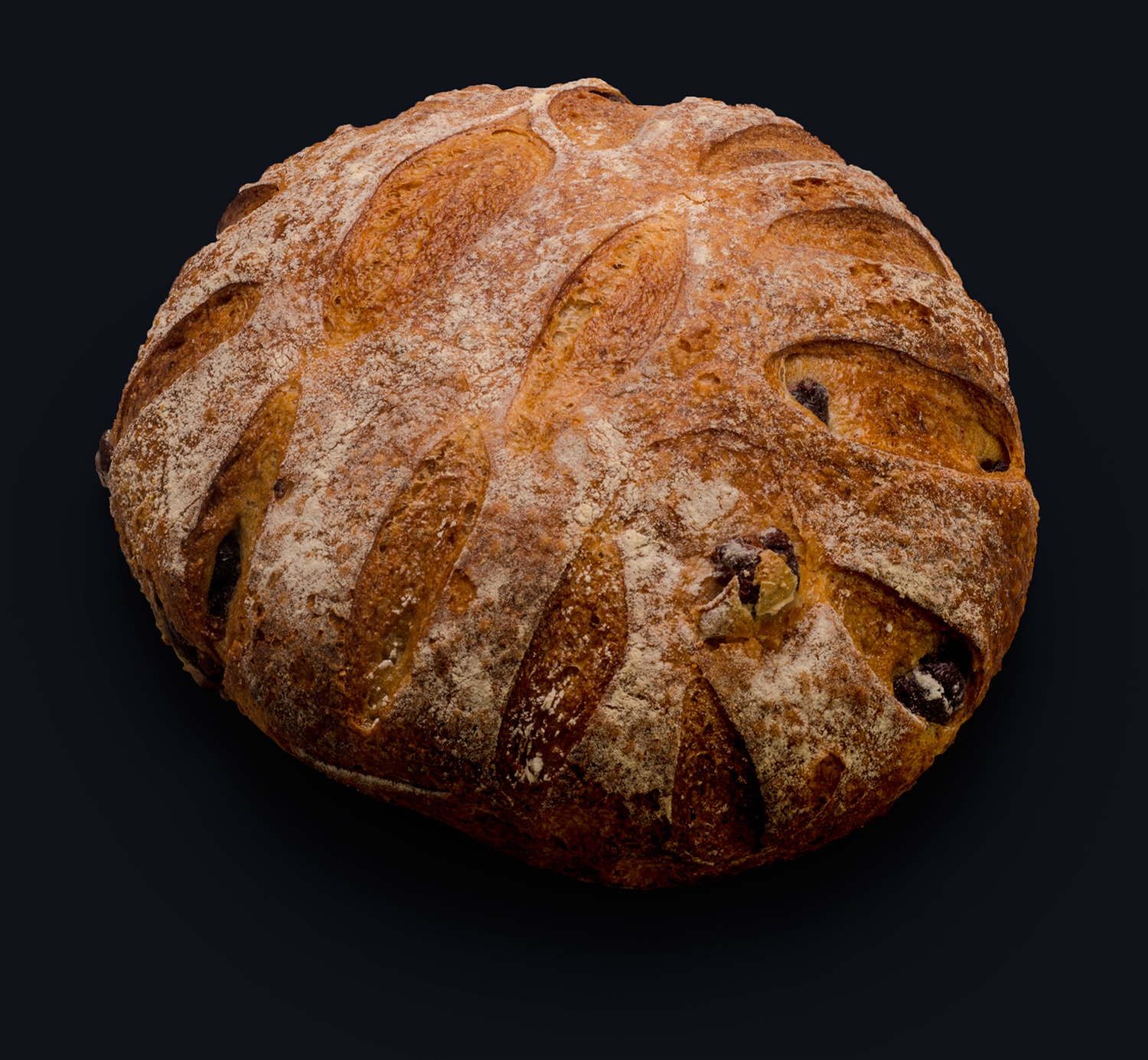 Kalamata Olive
Our olive bread contains juicy pitted Kalamata olives. Kalamata olives are dark eggplant-colored Greek olives rendering a rich, fruity flavor and meaty texture.
Available as:
Baguettes
Boule
Buns
Loaves
Rolls


Lavash Cracker Bread
Traditional flat Persian bread, ideal to accompany any cheese platter.
Available as: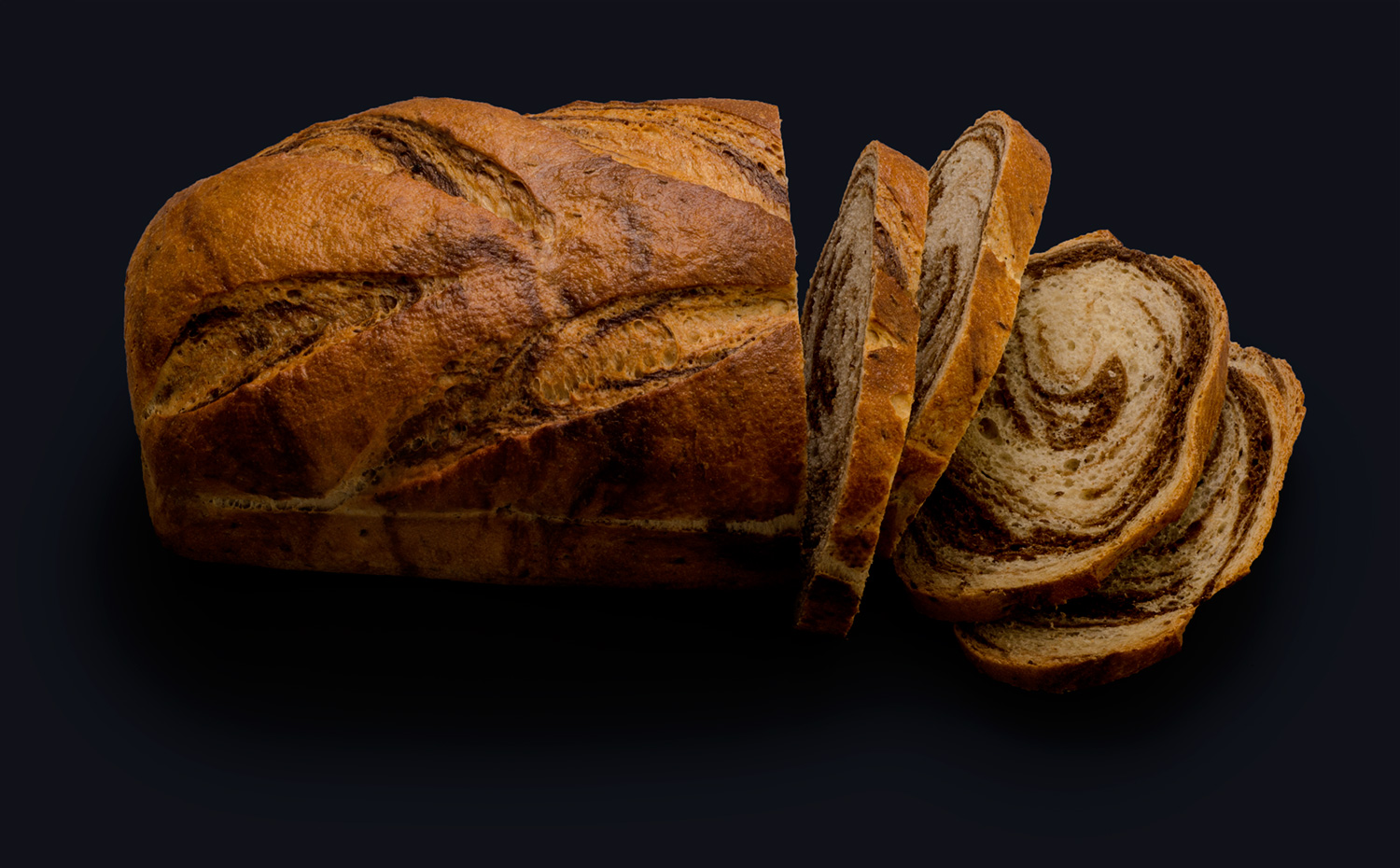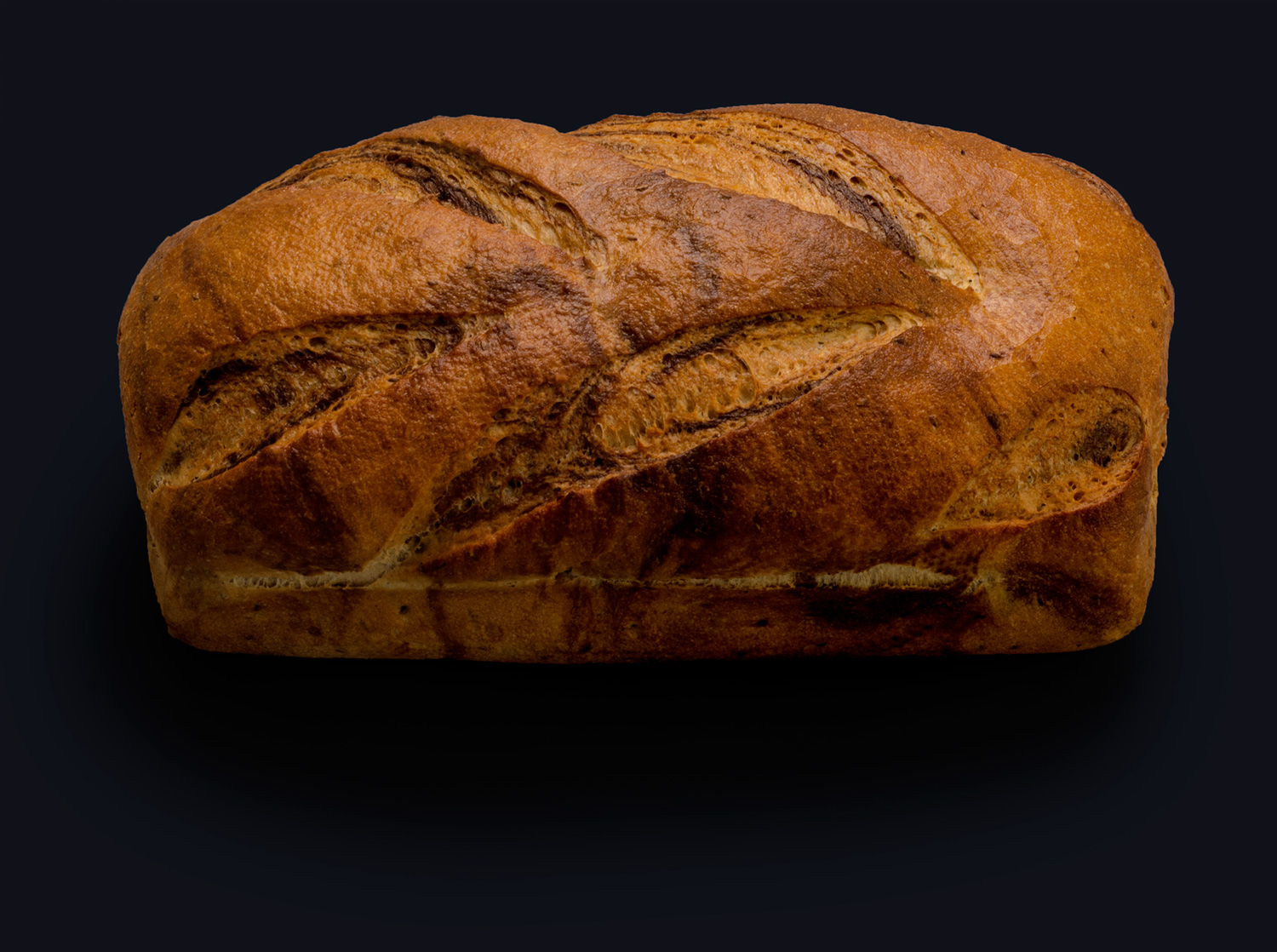 Marble Rye
Our traditional Jewish Rye has a distinctive swirl.
Available as: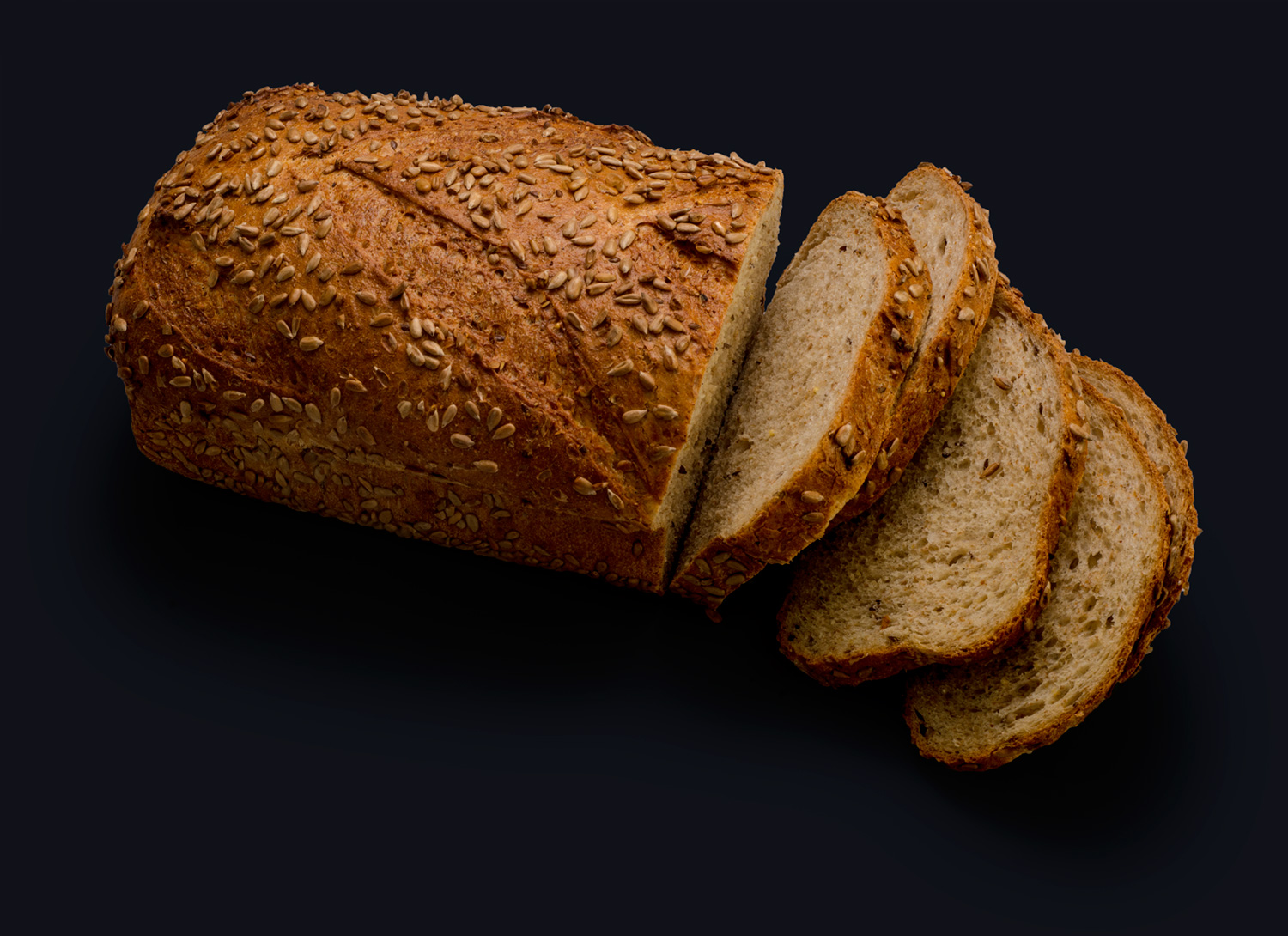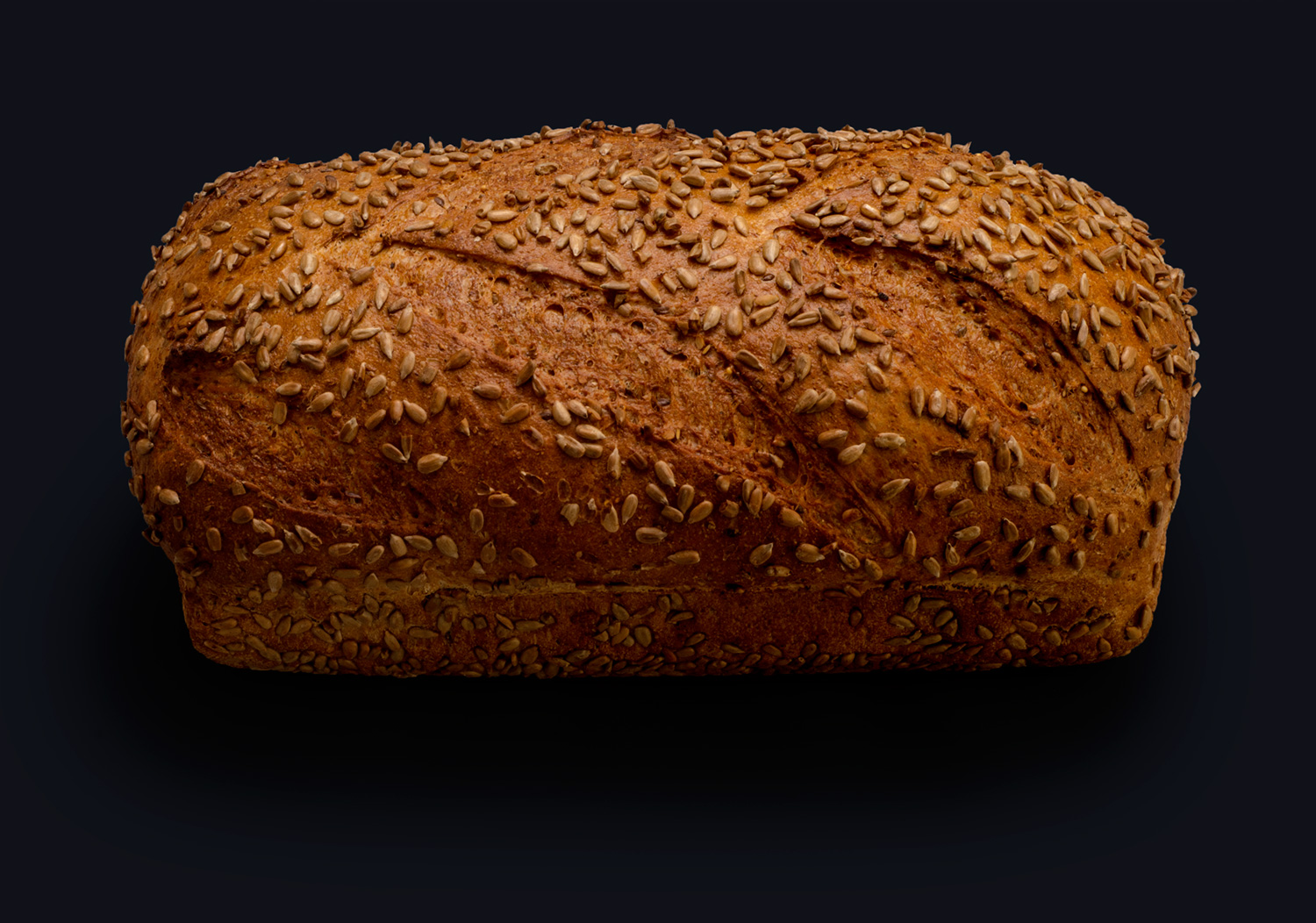 Multigrain
Packed with 12 grains, the health benefits of our Multigrain bread are unsurpassable! Recommended by doctors and dieticians as part of a healthy diet.
Flaxseed: The seed of the flax plant. It is a rich source of omega-3 fatty acid, fiber, and a compound called lignin. It is being studied in the prevention of prostate cancer.
Sunflower Seeds: In addition to linoleic acid (an essential fatty acid), sunflower seeds are also an excellent source of dietary fiber, protein, Vitamin E, and minerals such as magnesium and selenium.
Oats: The soluble fiber in oats are thought to reduce cholesterol, contain anti-aging, anti-cancer nutrients, and may fight fatigue. Oats are also a source of selenium; which is an antioxidant, and B-Vitamins; which are needed for energy production in the cells.
Available as: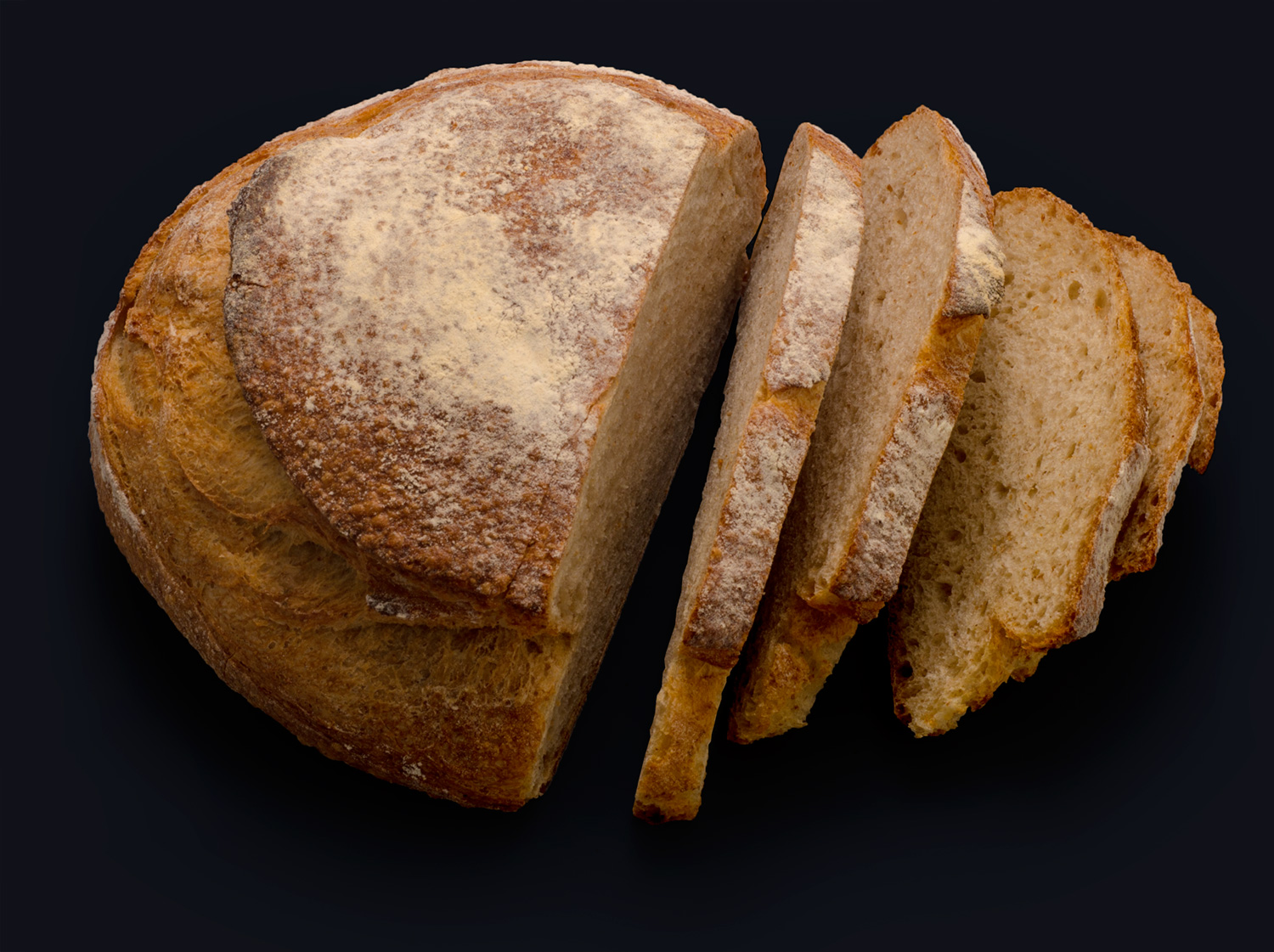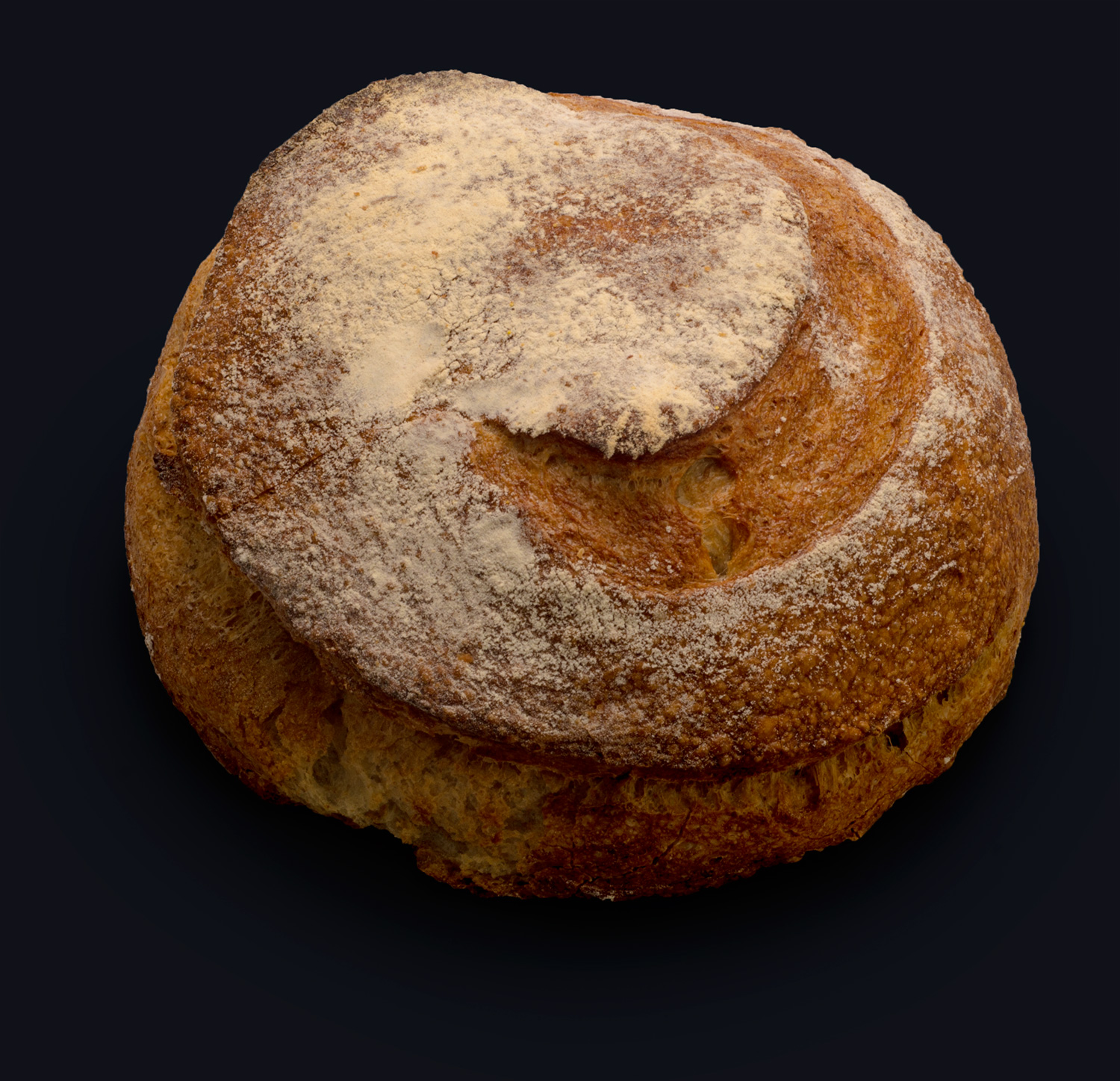 Pain Levain / Farm Bread
Pain Levain is also known as "Farm bread" or "Country bread".
Available as:
Baguettes
Boule
Loaves
Rolls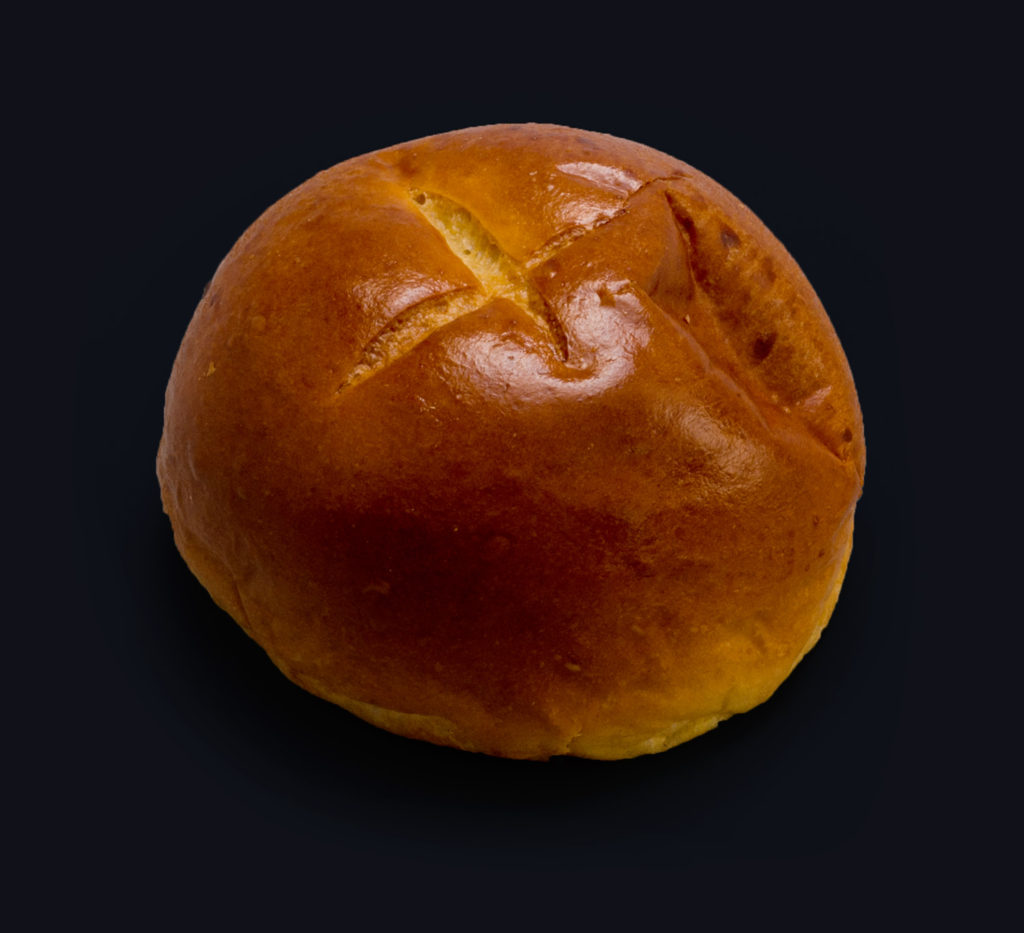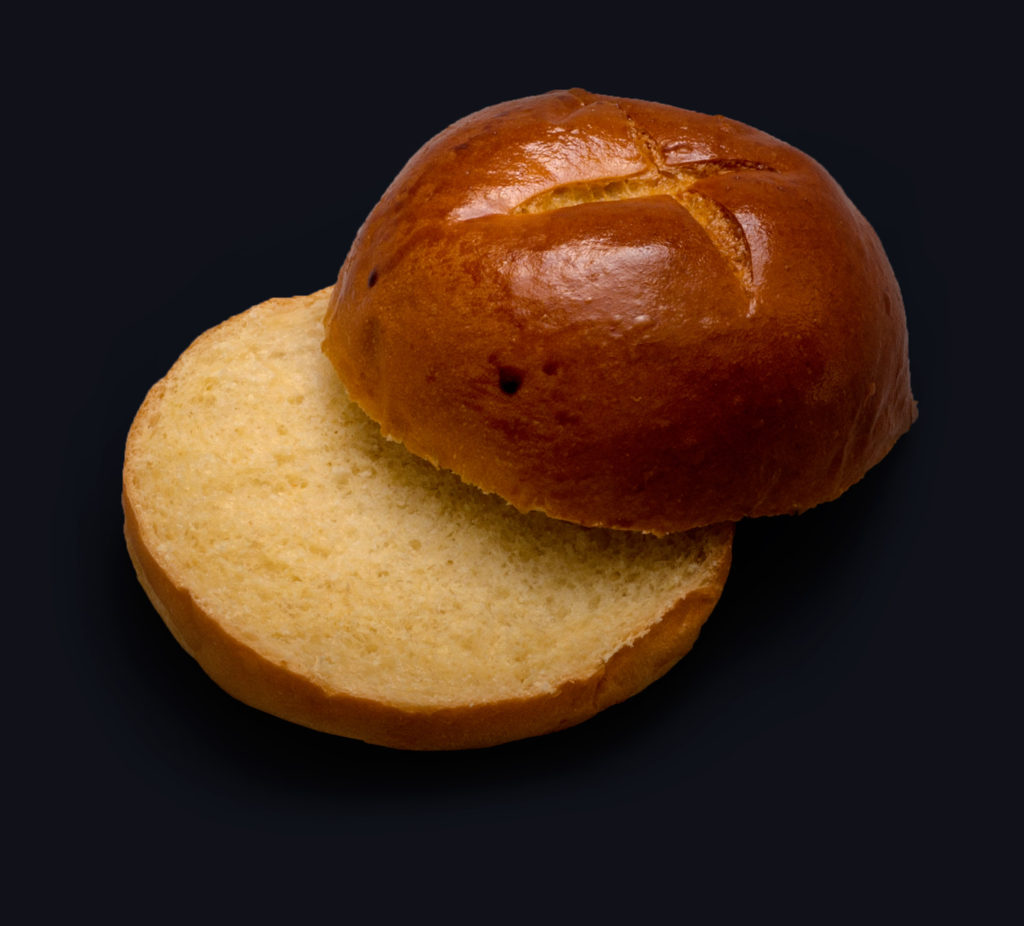 Potato Bread
This All-American staple is commonly used to achieve a soft texture with great mutual flavor.
Available as:
Pretzel Bread
A Bavarian staple with a unique savory crust, ideal for bratwurst and other sausage meats.
Available as: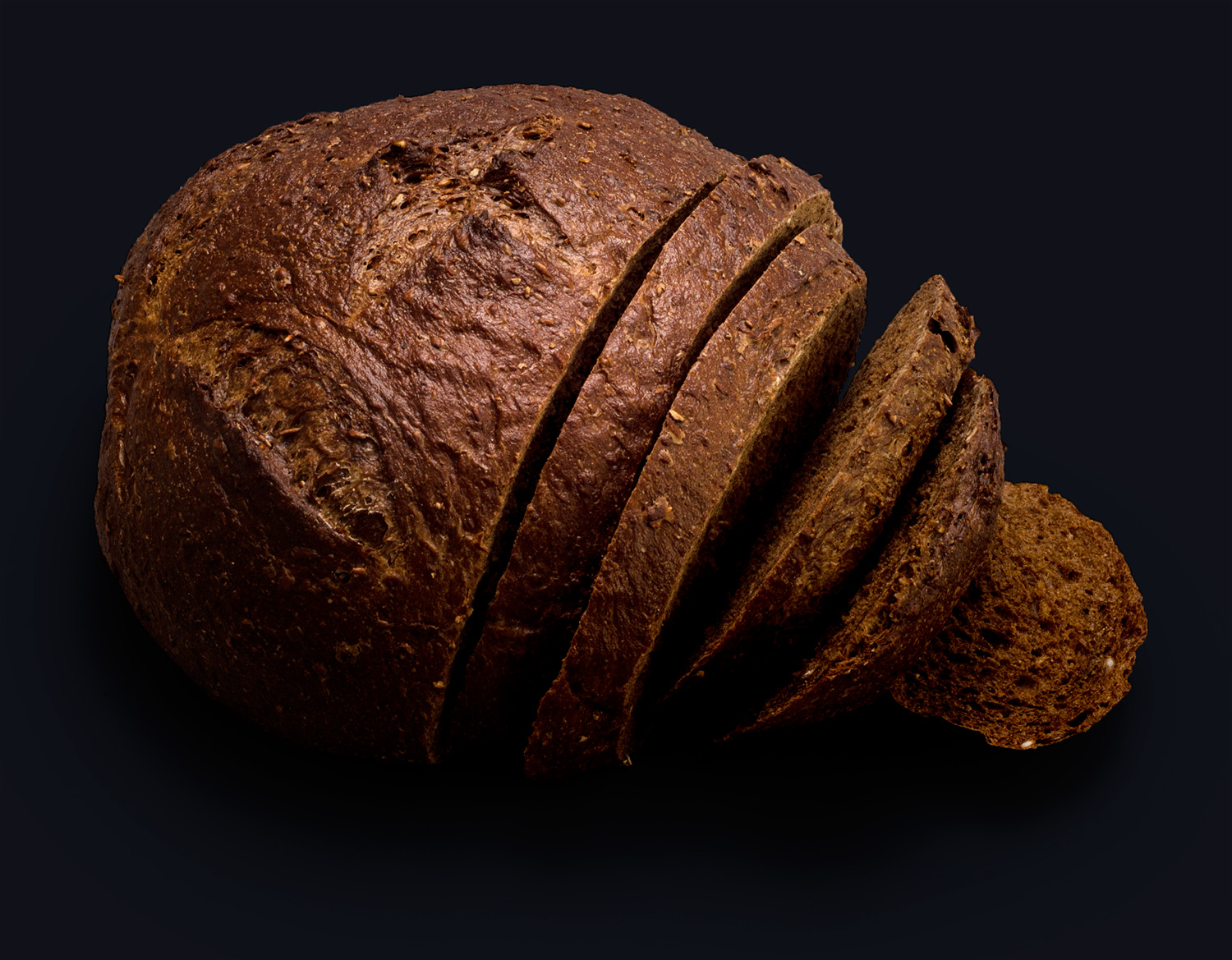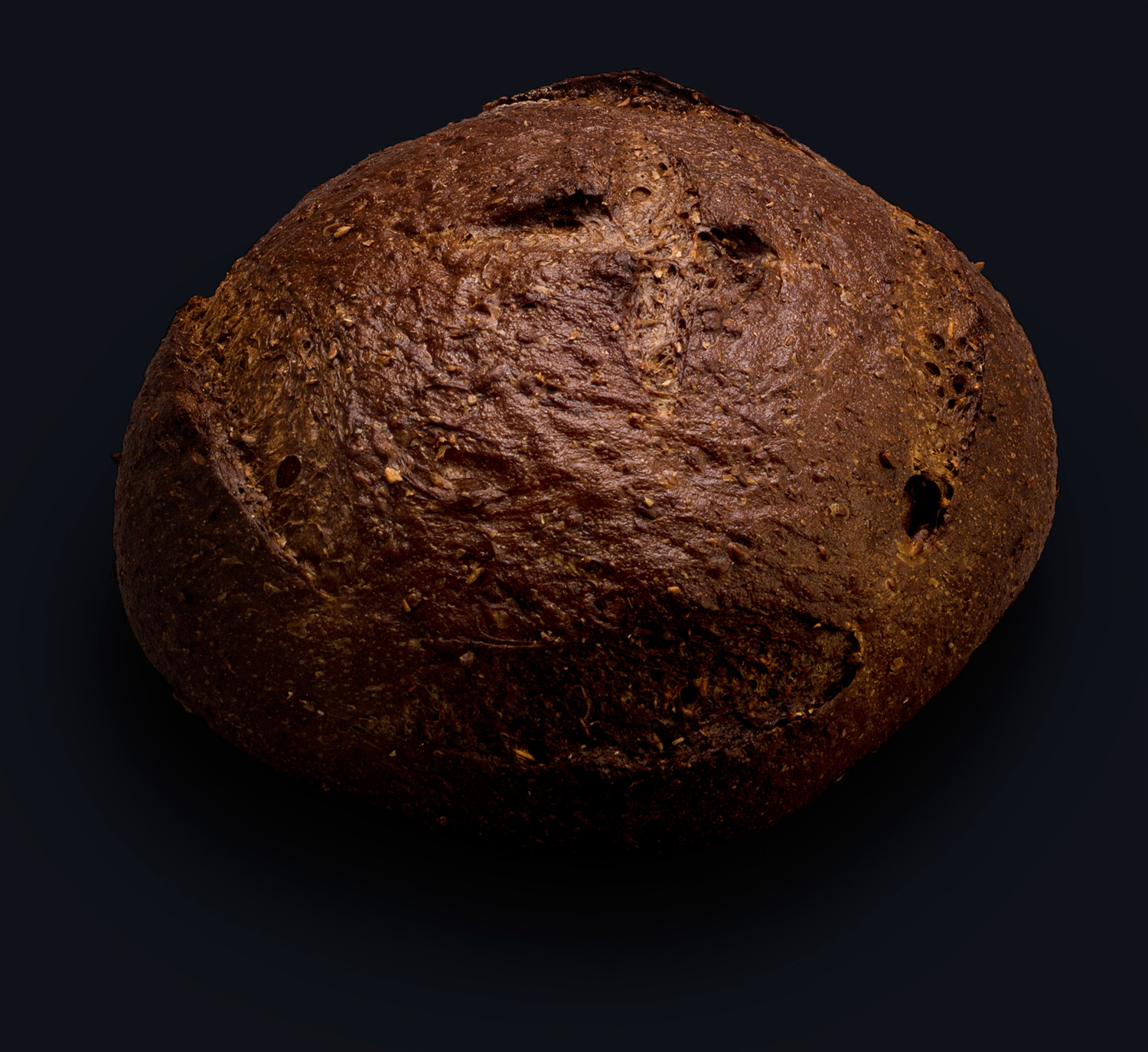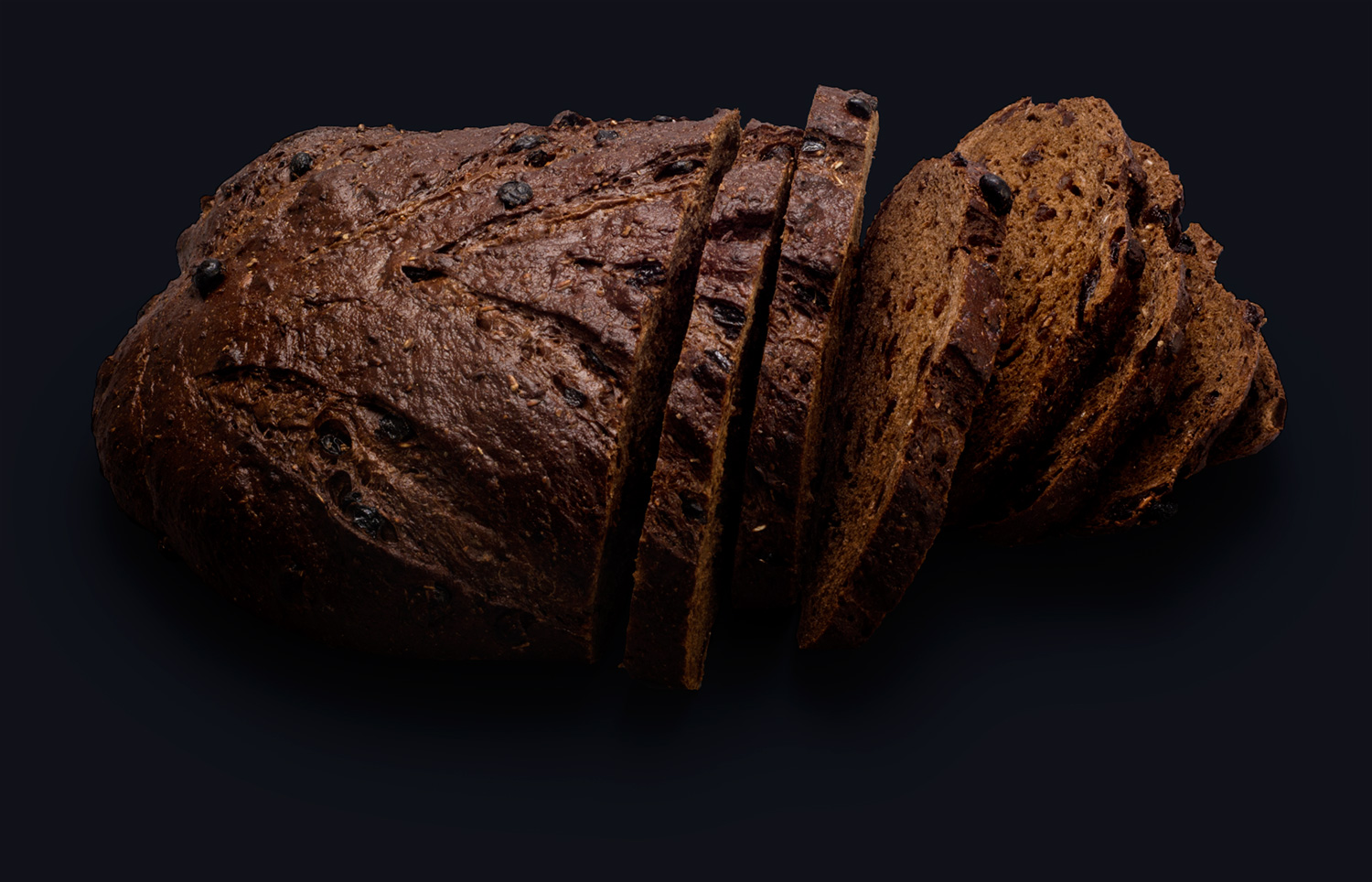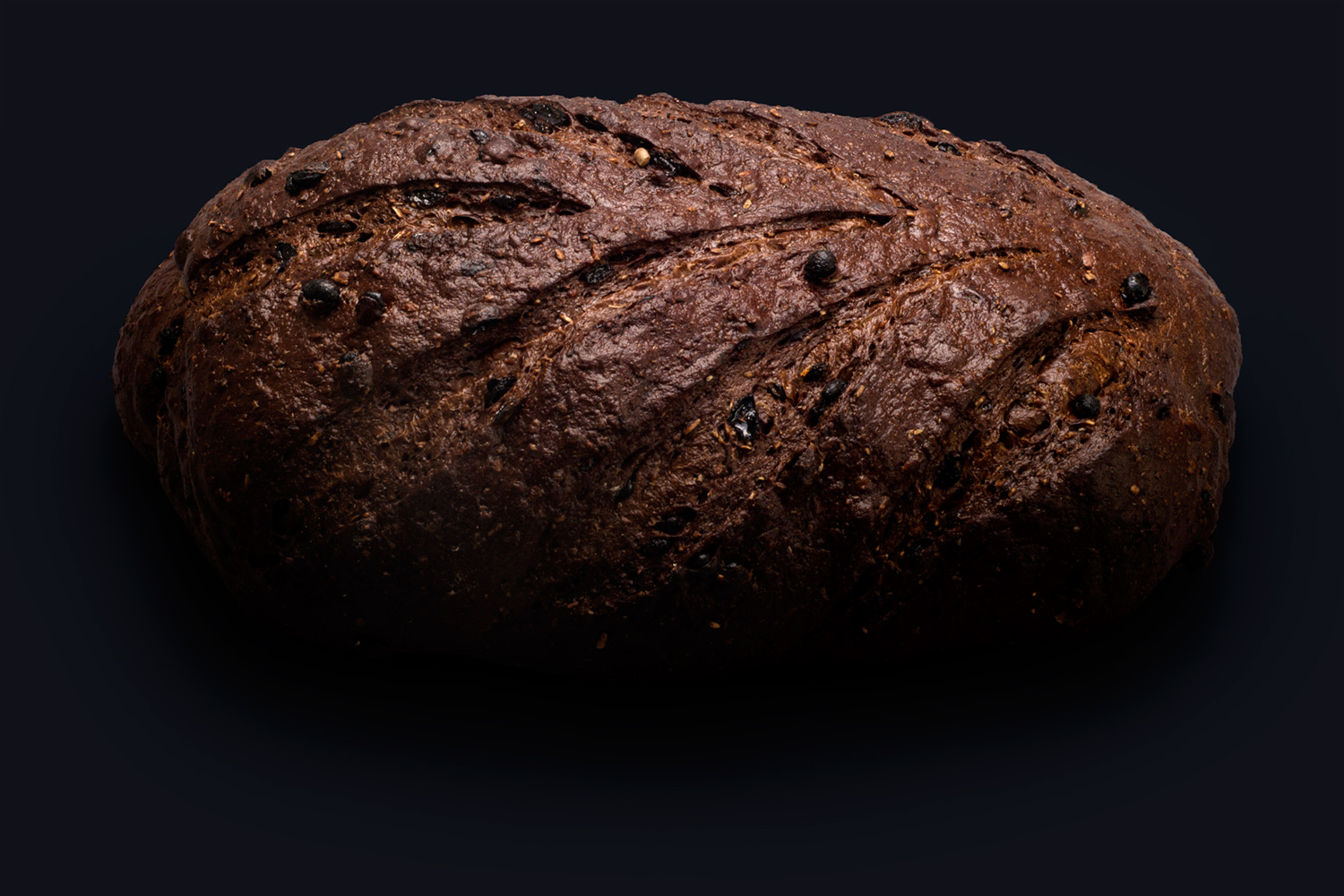 Pumpernickel
Our Pumpernickel is a healthy and delicious fiber-filled bread.
According to a 17th Century anecdote, a French horseman, stopping at a Westphalian inn, is offered a piece of black bread. Surveying the food with suspicion, he declares: "C'est bon pour Nicole" – Nicole being his horse
Available as: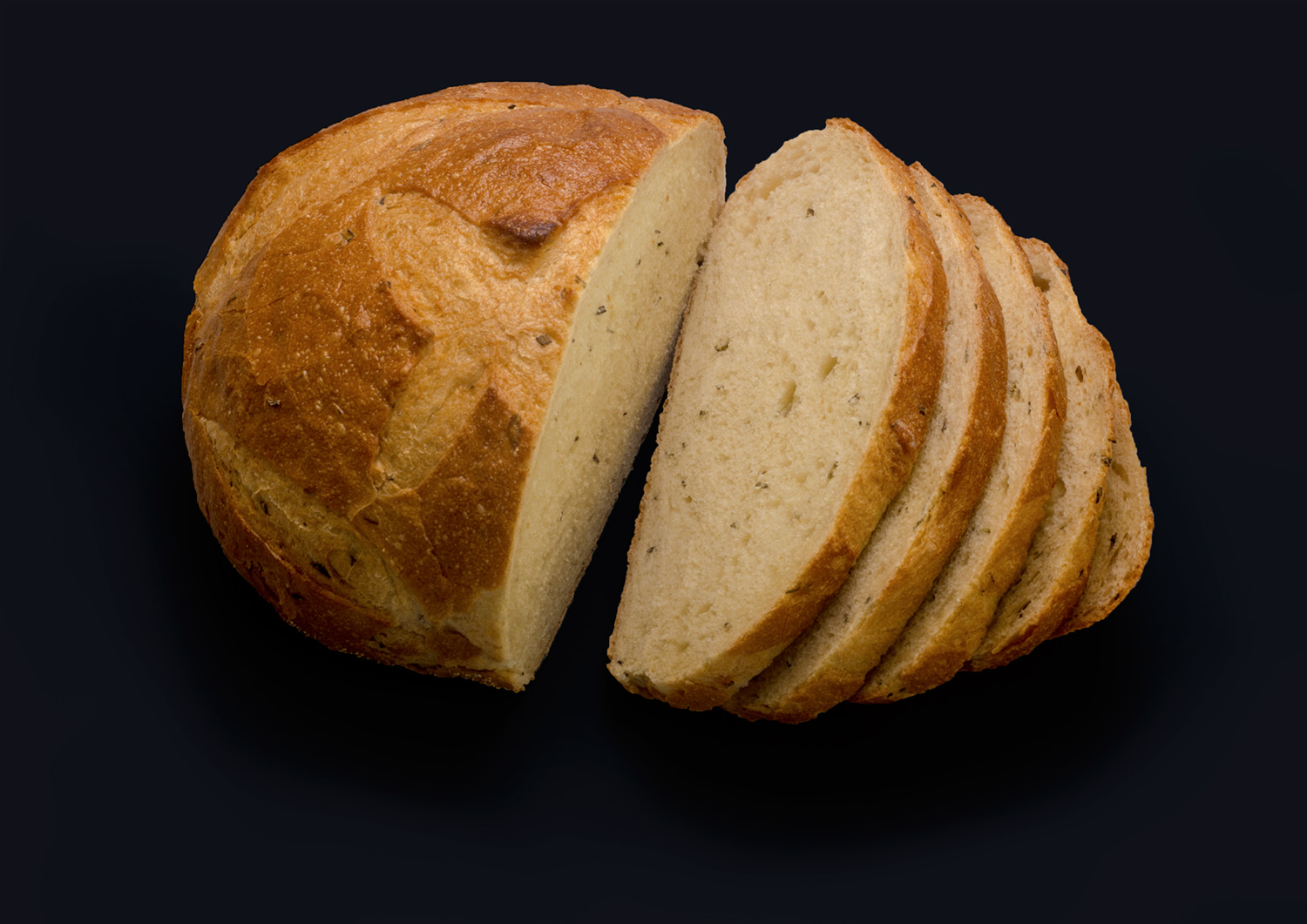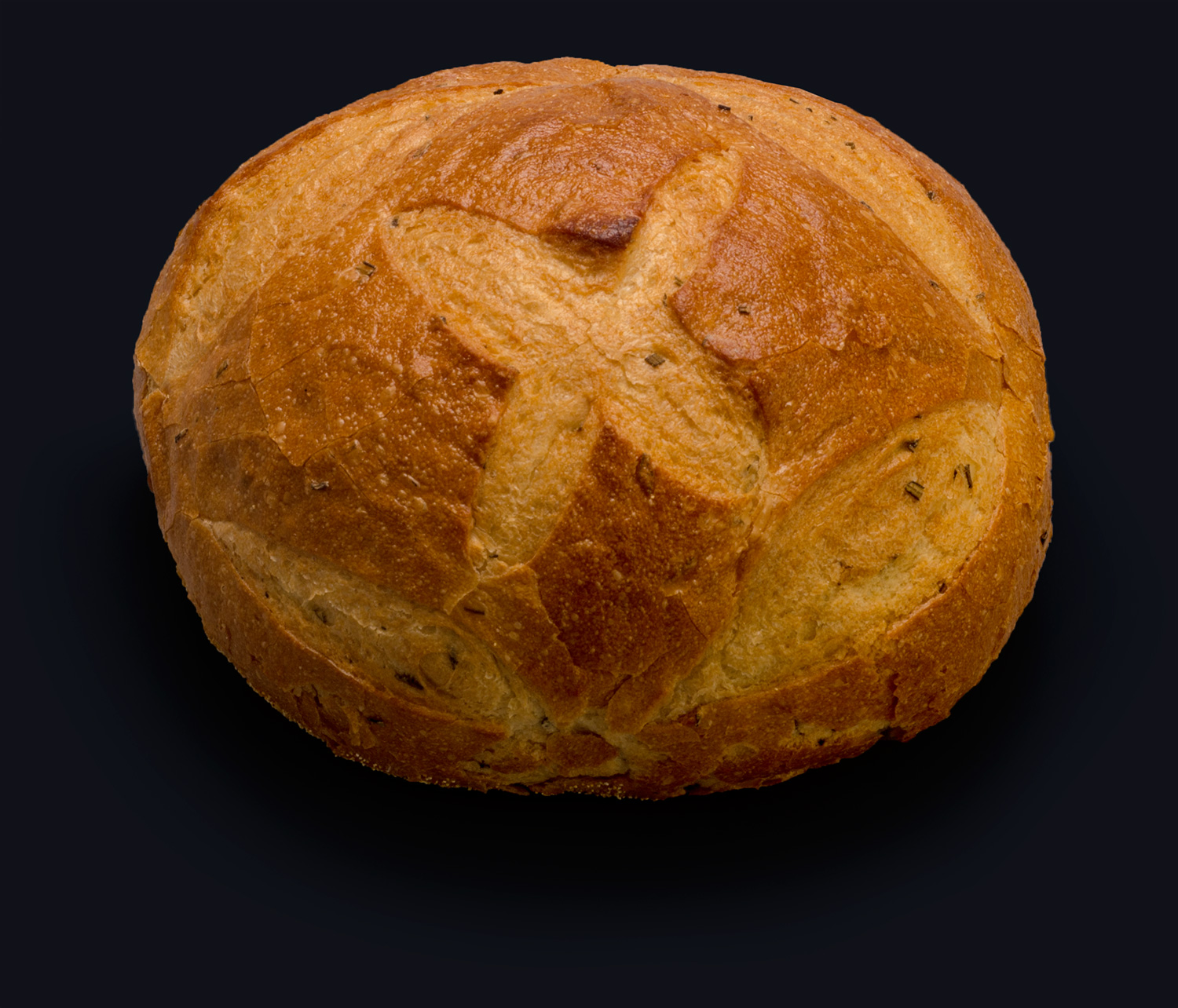 Rosemary
Rosemary has a very old reputation for improving memory, and has been used as a symbol for remembrance (as worn during weddings, war commemorations and funerals) in Europe, probably as a result of this reputation. In Shakespeare's Hamlet, Ophelia says, "There's rosemary, that's for remembrance".
Rosemary and its constituents, carnosol and ursolic acid, have been shown to inhibit the growth of skin tumors and to provide natural antioxidant protection against skin cancer and photo-damage.
Our rosemary is freshly chopped immediately before mixing into the dough thereby sealing in its delicious flavor.
Available as: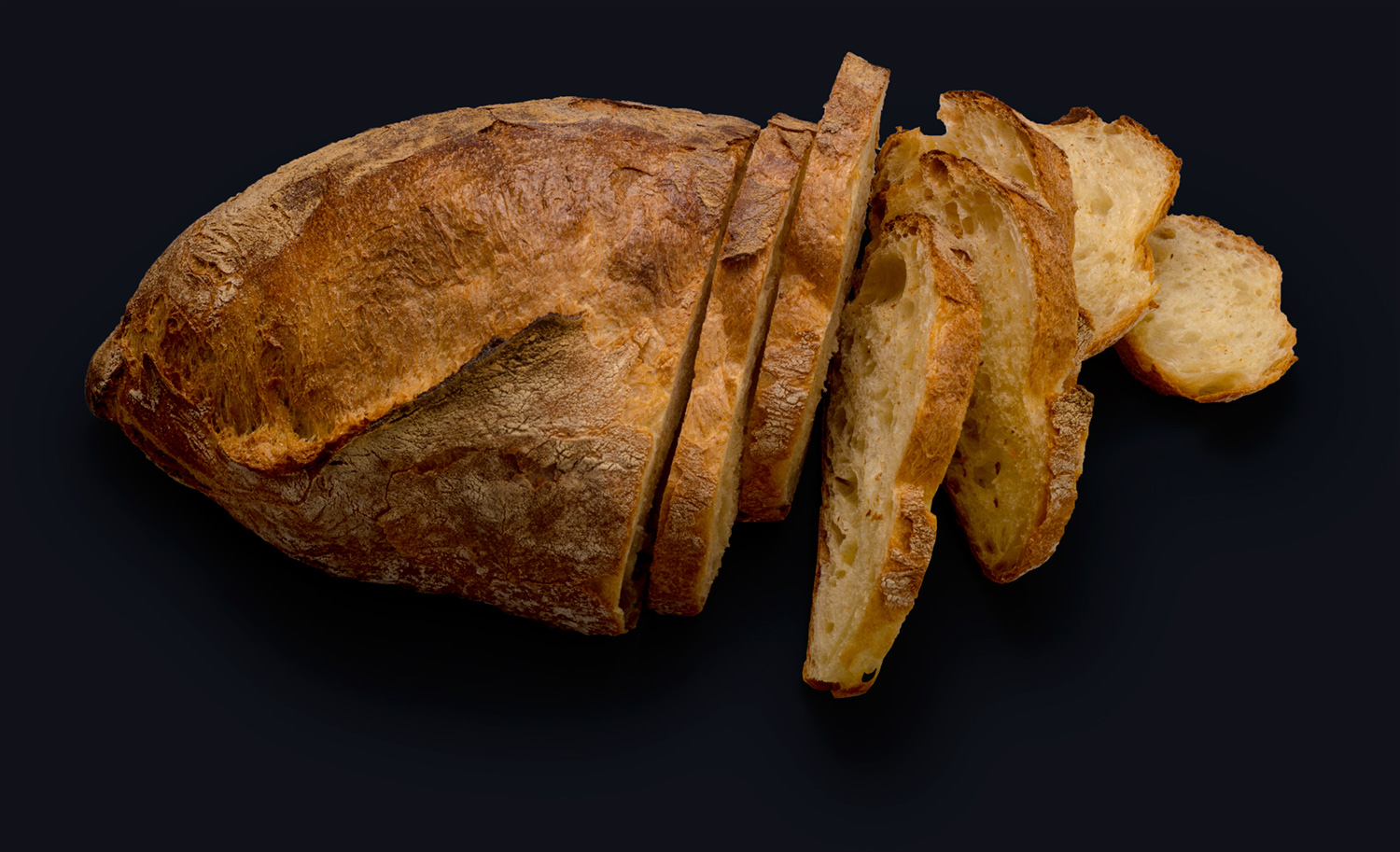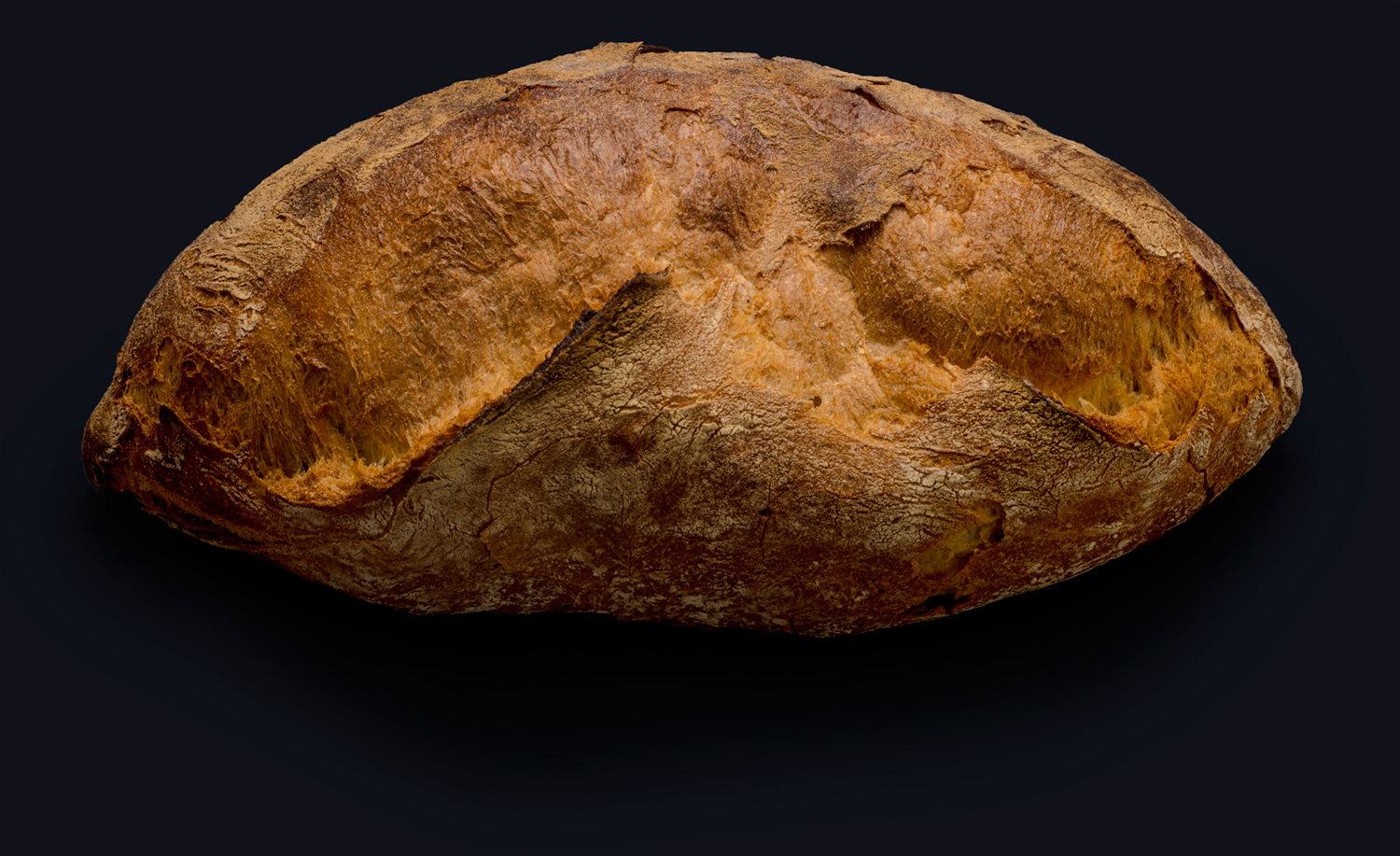 Rustico
Lyon Bakery's signature bread, the Rustico, is our labor of love. With a lengthy production process and careful attention paid to its hand-crafted finishes, the Rustico is a true artisan bread. In keeping with its name, our Rustico bread has a rough, textured appearance and a crunchy crust. The crumb is moist.
Available as:


Semolina
Semolina is a granular flour with a light yellow color. It is produced from durum wheat, which is also used for making pasta. It is high in protein and gluten.
Semolina bread has a crispy crust and a chewy interior and is a great sandwich bread.
Available as: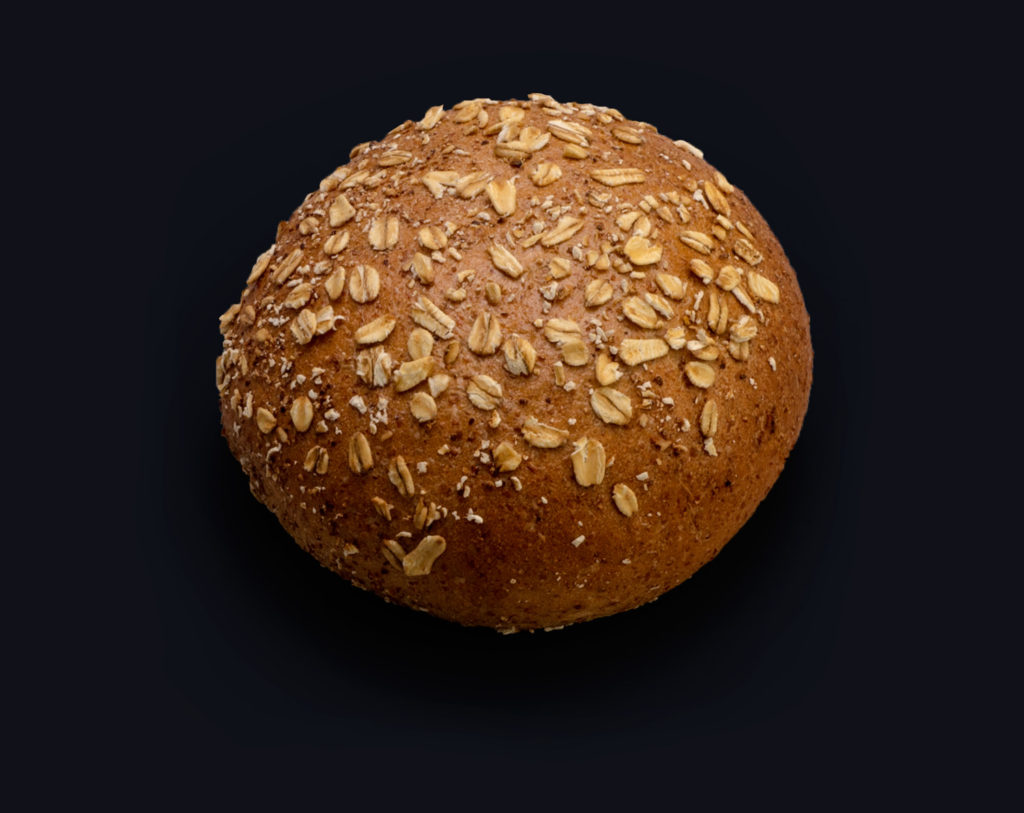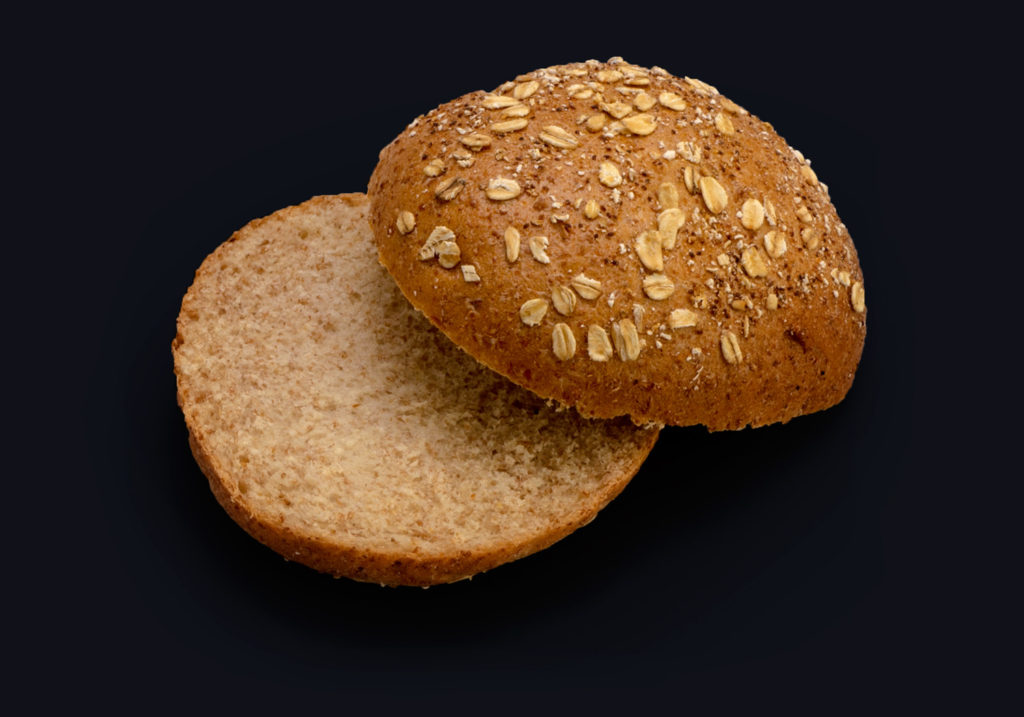 Soft Whole Wheat
A healthy American bread with whole wheat, yet soft in texture.
Available as:
Baguettes
Buns
Loaves
Rolls
Subs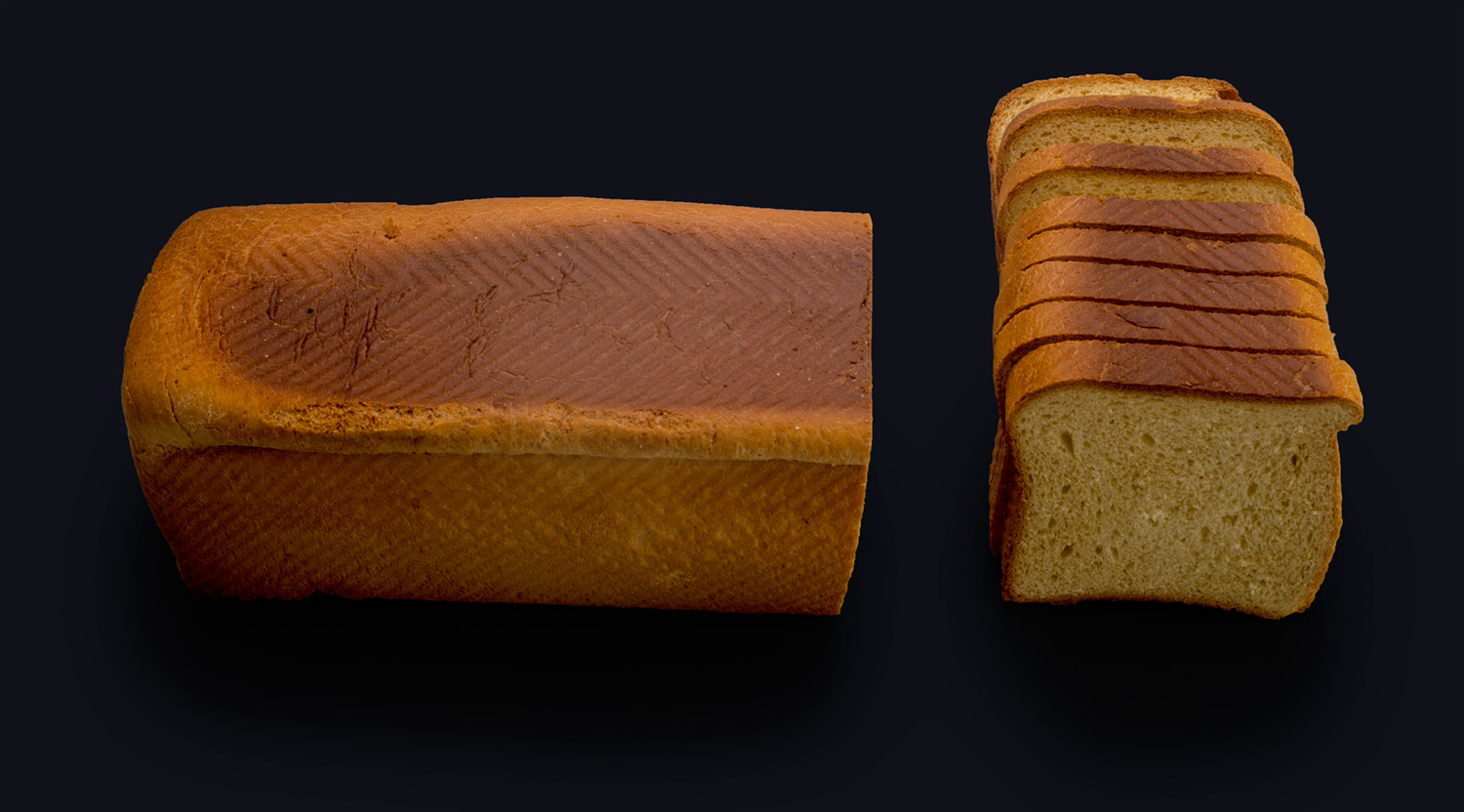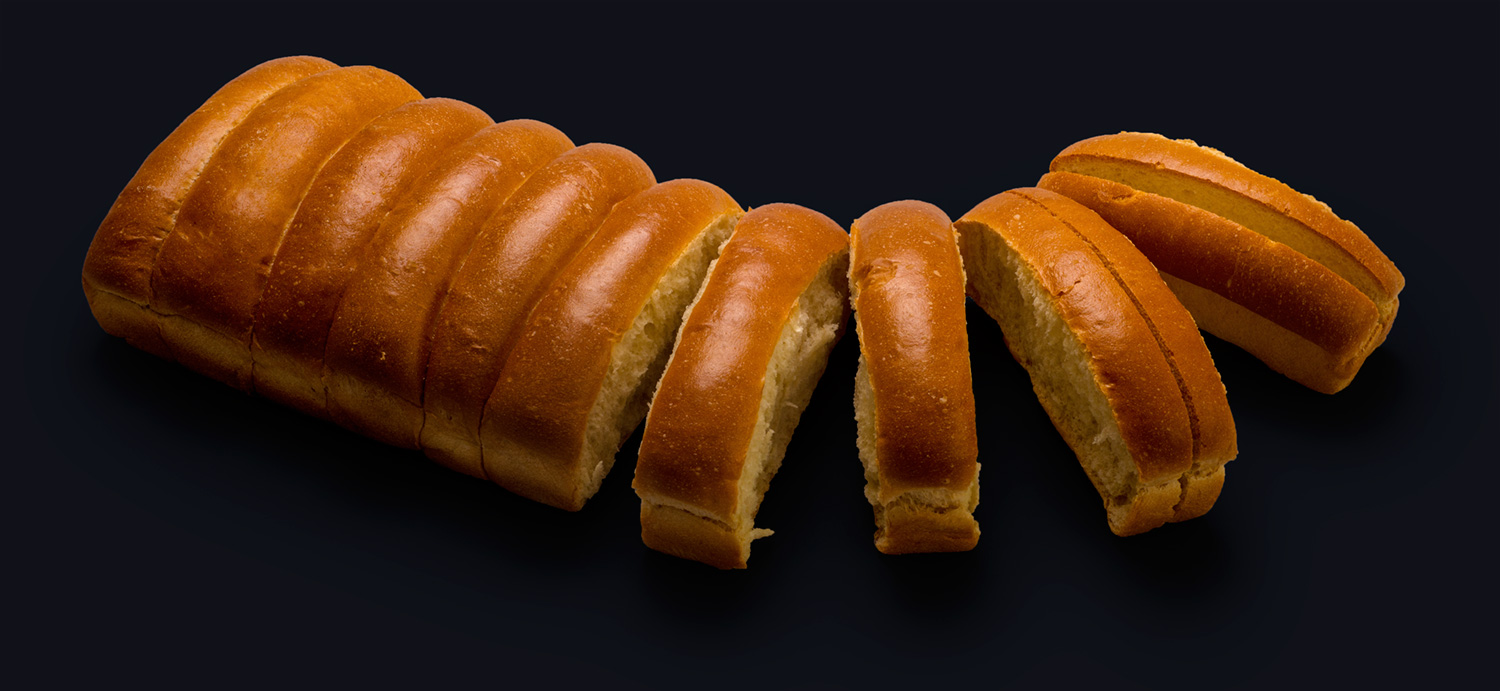 Soft White
Containing no additives, our Soft White bread offers a soft and light consistency.
Available as:
Baguettes
Buns
Loaves
Rolls
Subs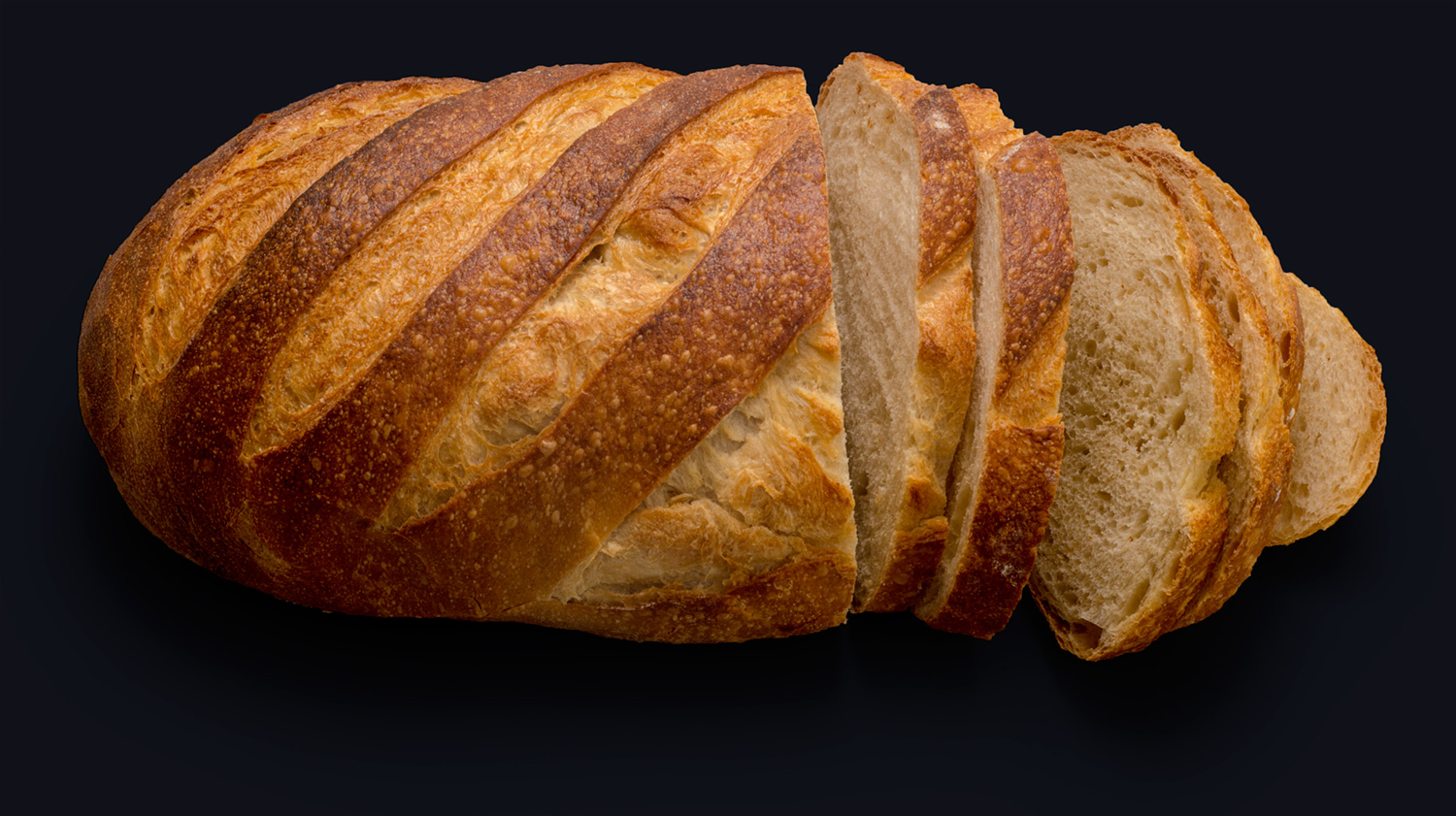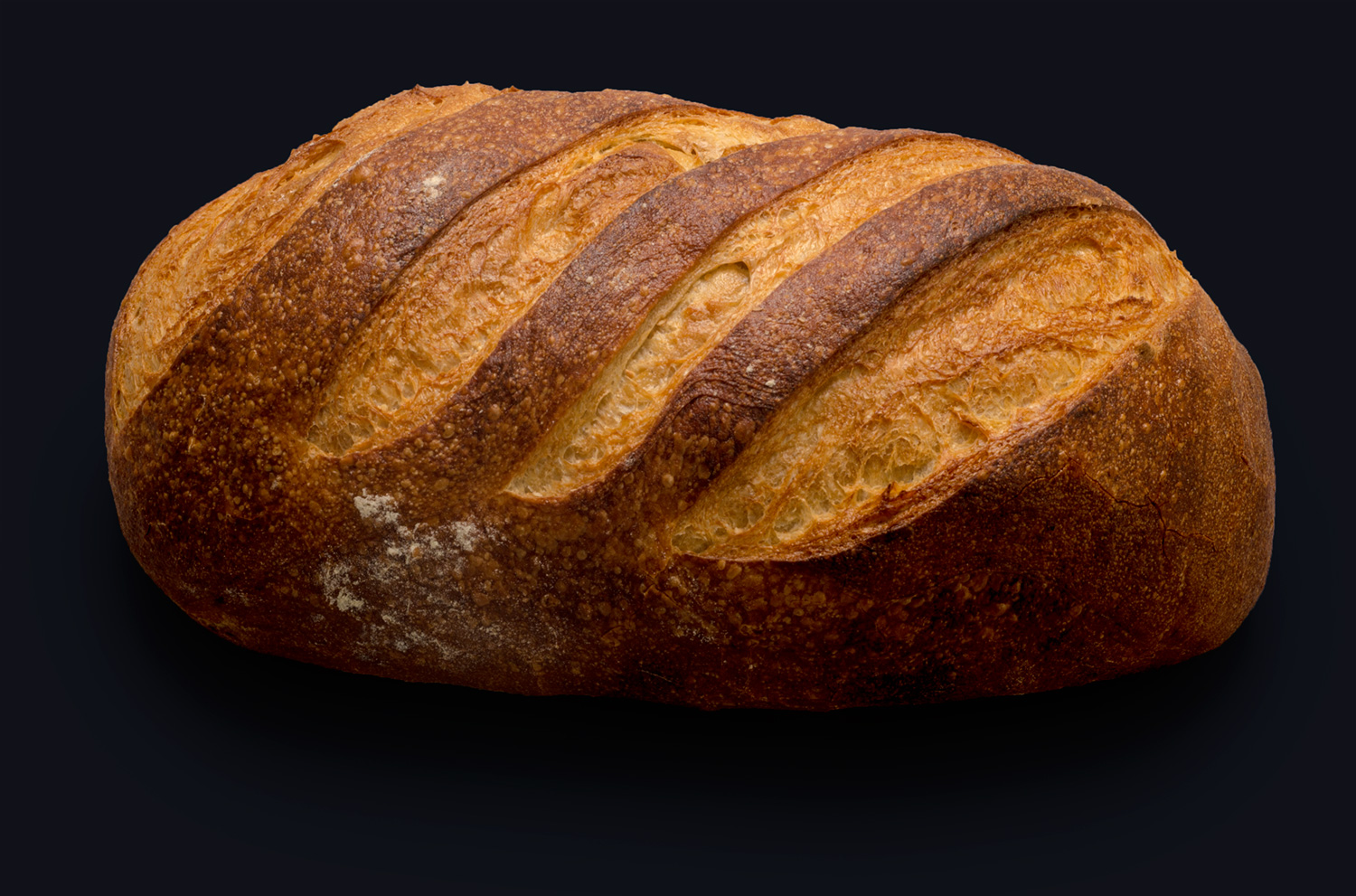 Sourdough
Sourdough bread is made by using a small amount of "starter" dough, which has a yeast culture, and mixing it with new flour and water.
Part of this resulting dough is then saved to use as the starter next time. It is not uncommon to have a baker's starter dough that carries years of history, from many hundreds of previous batches. As a result each bakery's sourdough has a distinct taste. Sourdough was the main bread made in Northern California during the California Gold Rush, and it remains a major part of the culture of San Francisco. The bread became so common that sourdough became a general nickname for the gold prospectors. The nickname remains in Sourdough Sam, the mascot of the San Francisco 49ers.
Available as: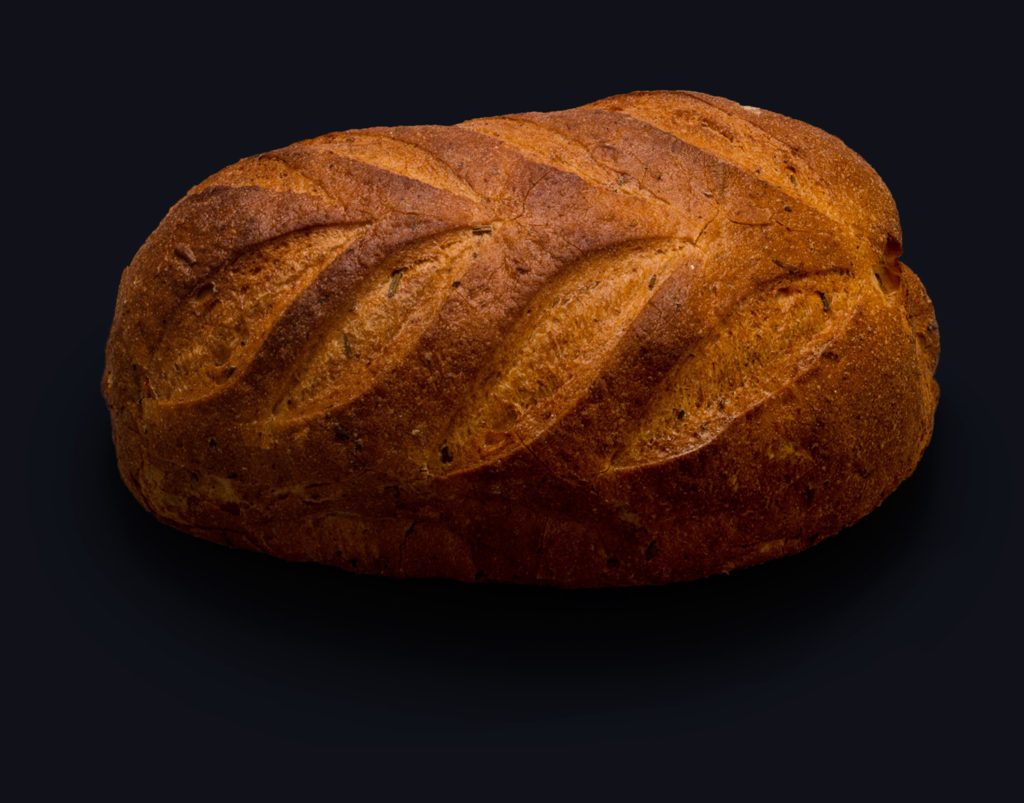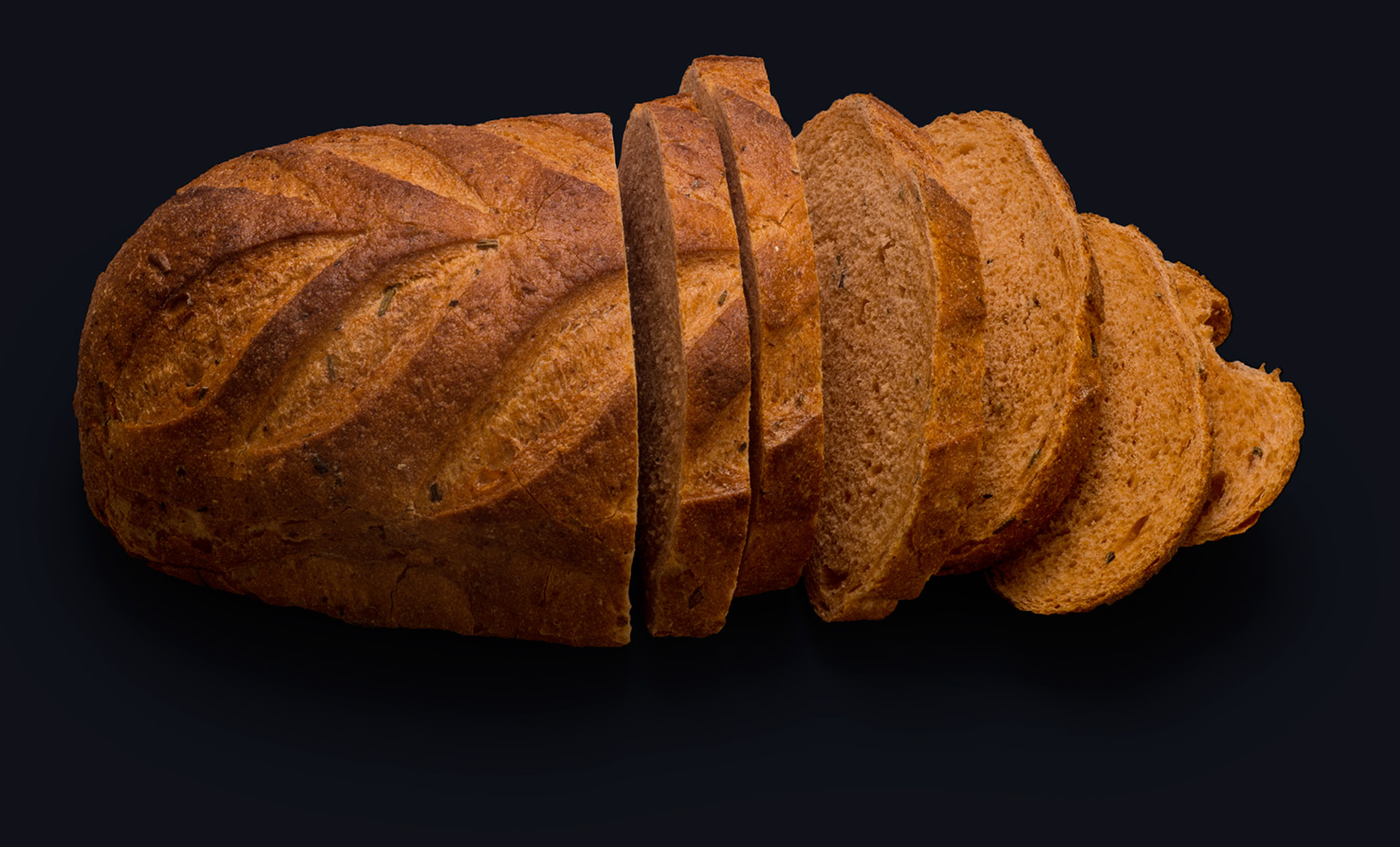 Tomato Rosemary
Ahhhhhh, the unique aroma and classic combination of freshly cut rosemary and tomato.
Available as:
Buns
Loaves
Rolls
Square / Rectangle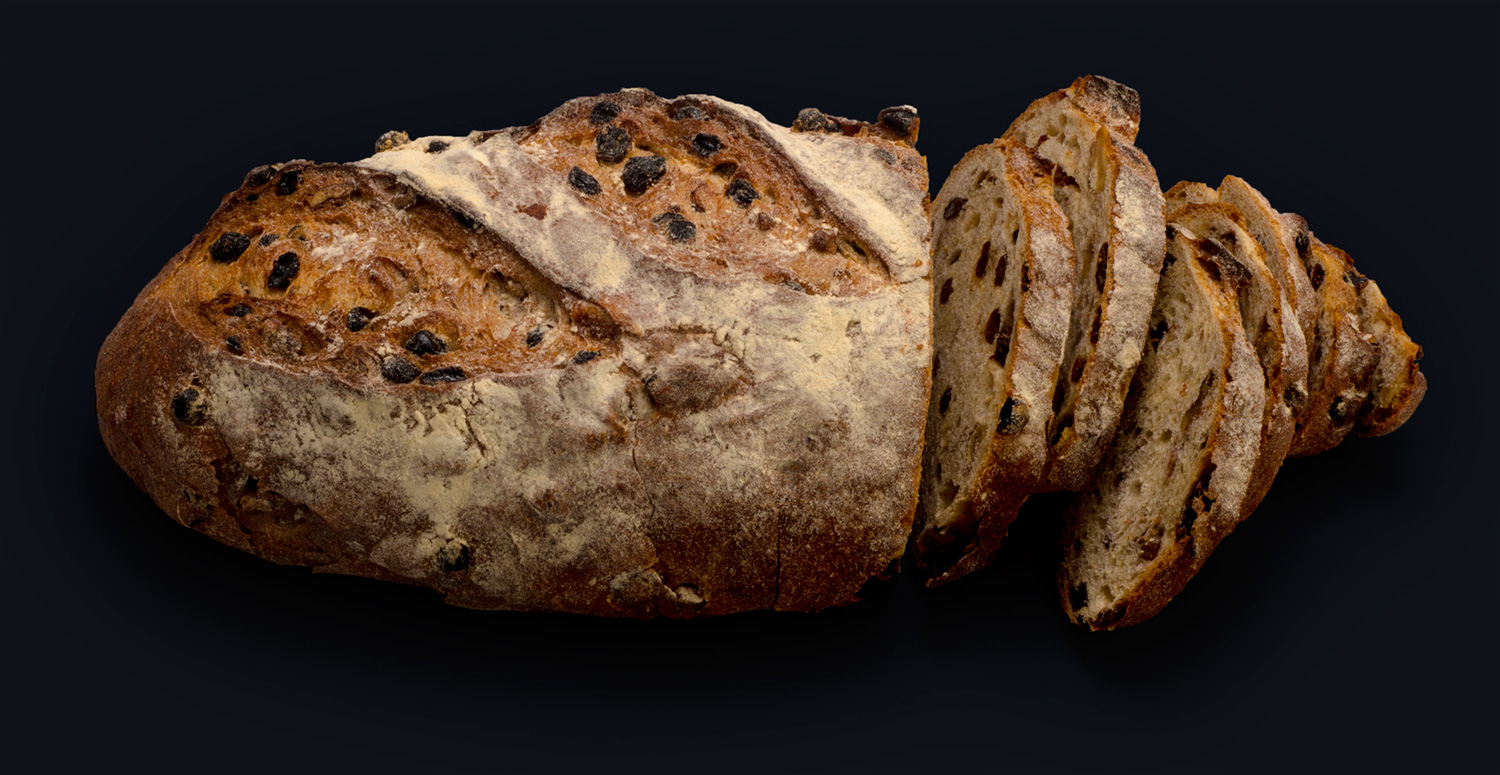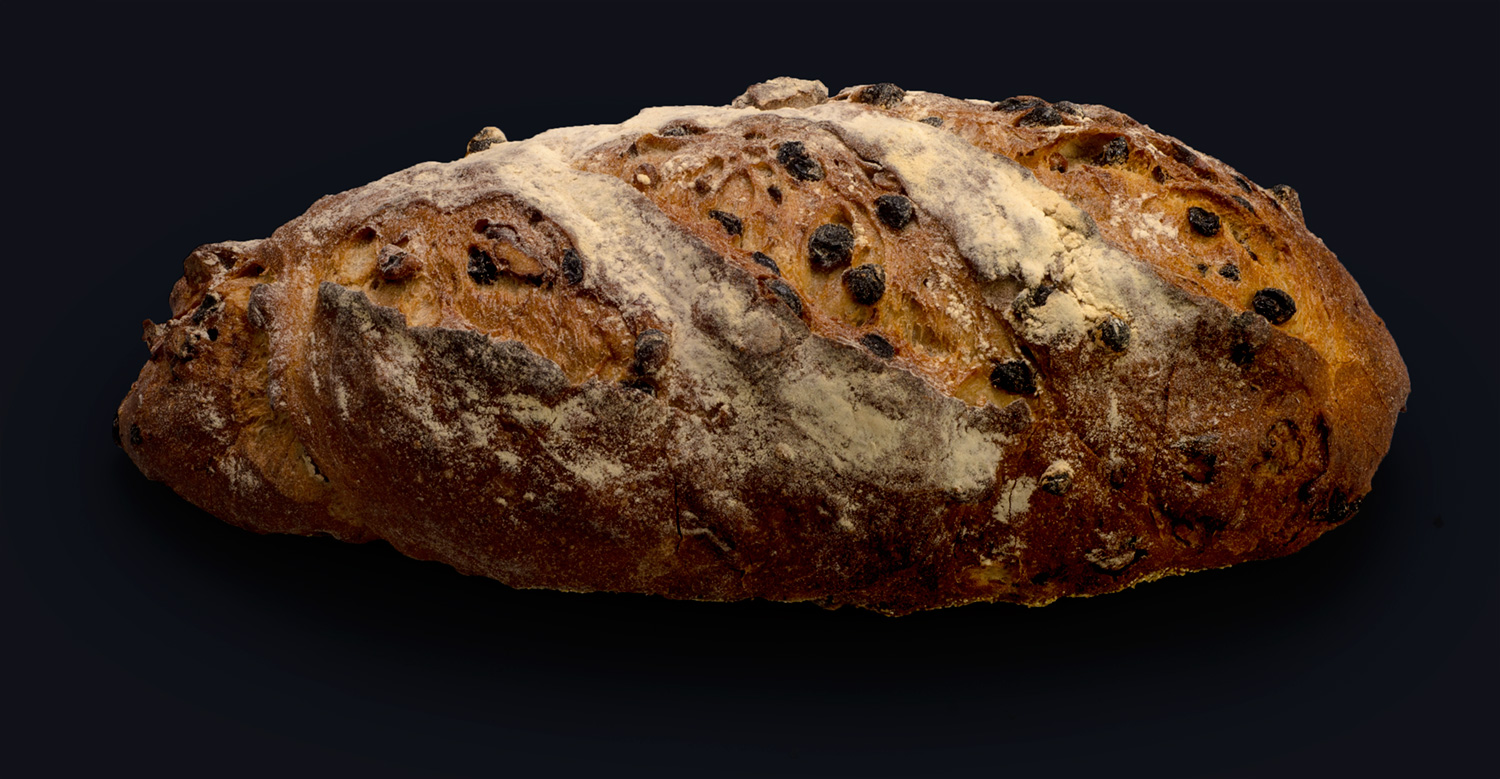 Walnut Raisin
Packed with wholesome and nutritious walnuts and raisins, this popular bread has a nutty, fruity flavour that is pleasing to the palate.
Delicious when served with cheese.
Available as: