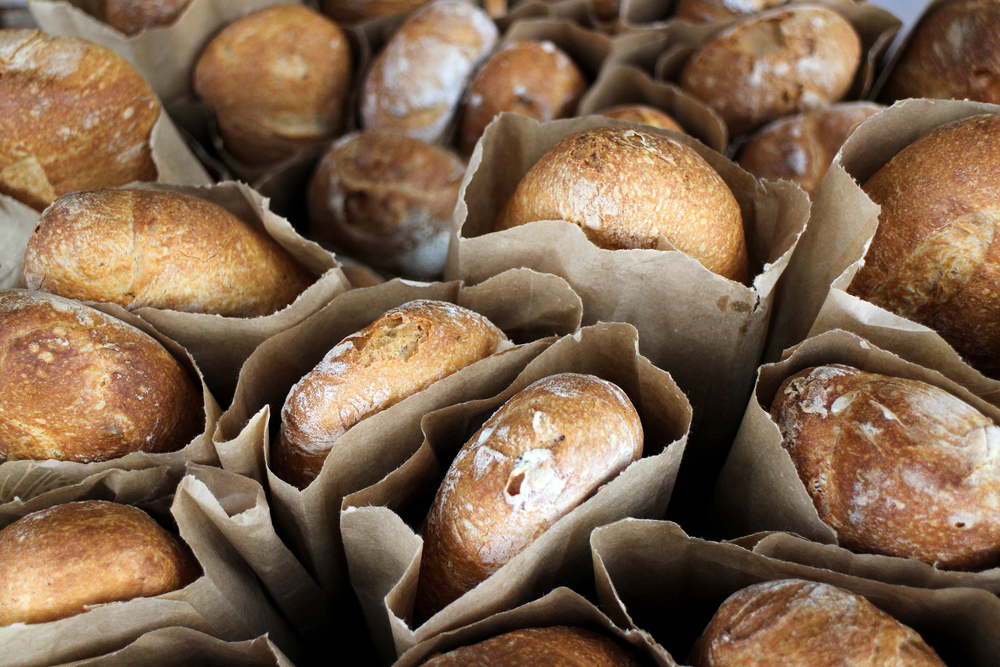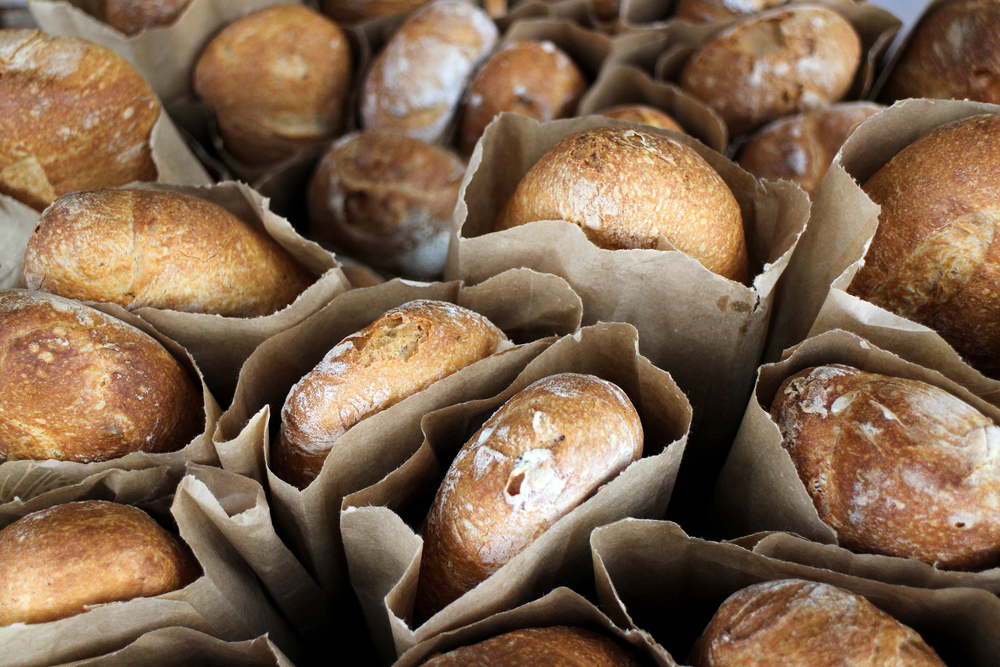 Every single item that leaves the bakery has been packed in one way or another. We use different packaging depending on the types of bread, the best way to preserve the integrity of the product, and the needs of our customers. Nothing leaves here naked.
So, this week's behind the scenes snoop is in the Packing department.
Working in shifts throughout the day and night, our packers are the last to receive the bread before it goes out on delivery. It's their responsibility to get the correct amount of rolls into a bag hundreds of time, check there are sufficient challah boxes, and all the other kinds of orders that need to be completed. Some orders are repeated every day or week, but there are many others that change daily or at a moment's notice. The Packing and Distribution departments work closely to keep things running as smoothly as possible.
Lyon proudly calls itself an artisan bakery, and along with our customized flour and hand-molded breads, we are also proud that every piece of bread leaving the factory has been touched by a baker. This final stage handling of the bread affords us one last quality control check, too.
For our sliced breads, the packing isn't done by hand. Once they are out of the oven, the loaves cool down and are then placed one by one into a slicing machine which then sends the sliced loaves down a conveyor belt into the waiting bags. A baker finishes off each bag with a twist to secure it. Even our packed bread gets that one final hand off.
Also in close collaboration with the Packing department is Order Processing. The team in OP takes calls every day from customers with one-off changes, emergency orders and new customers. They input the numbers and these are sent to the packers. There is much communication between these two areas to ensure numbers are double-checked and confirmed.
Those that work in the Packing department are never seen by our customers, but what they do is an essential part of keeping Lyon Bakery thriving.