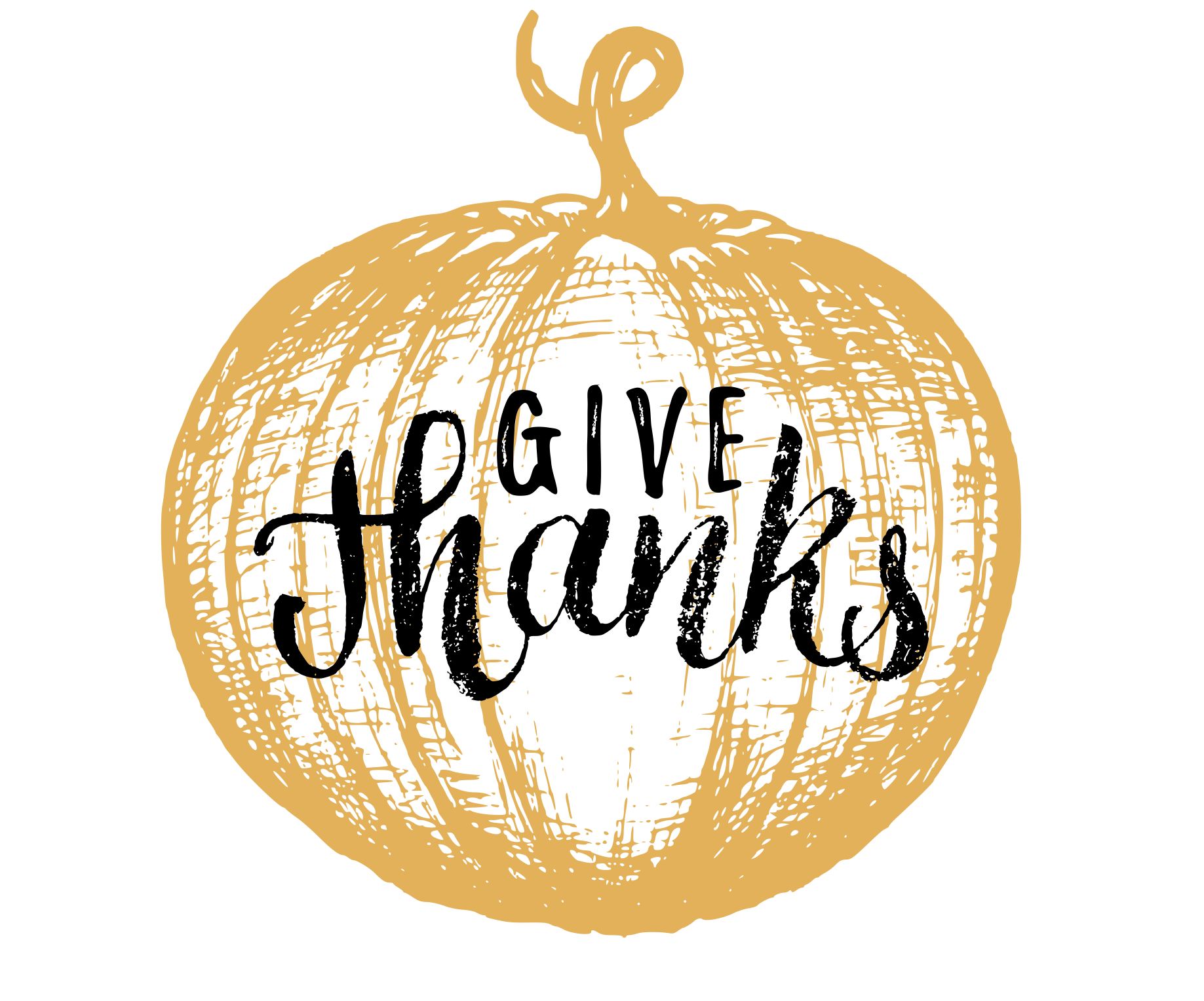 The signs are here… Fall has arrived. The leaves aren't the only things dropping, the temperatures are too. It's at this time of year, we switch out the salads and outdoor grilling, and our culinary thoughts turn to warmer, more comforting foods. Whilst, we're not yet in the grip of Old Man Winter, Fall climes definitely call for some heartier cuisine.
As well as our food choices changing, Fall is a time to think about other things. American Thanksgiving is in November. In the UK, it's called Harvest Festival. It's the time of year when we give our thanks for the food on our table, for our family and friends; and importantly, it's the time for us to think of the millions of people without, and to do our part in giving back.
Charity isn't something that is reserved for just one day or week of the year, it's something we should be doing every single day. This post highlights the largest US holiday of the year, and concentrates our focus on what we will be doing this year to help those in need.
Lyon Bakery is part of several food programs, where we donate our leftover/excess breads to numerous shelter and organisations that can feed those less fortunate. We are committed to working hard with our food partners to ensure that the breads we don't use find themselves a worthy destination.
We often think of the homeless when we think of those in need. Of course, this is an extremely important group of people to whom we extend our hand, but we must also be aware of the families that don't have enough to provide food for themselves, including their children. Thousands of children in the US eat only when at school. During the holidays when schools are closed, these children often go without any sustenance. We are thankful for the organizations that provide meals to these children when schools are on vacation breaks.
We will be supporting several organizations over the winter holidays, including Thanksgiving, by donating breads via local schools that will in turn provide meals for several hundred families. The school children learn about working for and giving back to their community.
We live in the nation's capital, Washington DC. It has the second highest rate of "food hardship" in the country, behind Mississippi. As stated by the Food Research and Action Center (FRAC): In 2008-2012, 30.5 percent of households with children in the District of Columbia said they were unable to afford enough food. This is the second worst rate in the nation, exceeded only by Mississippi. The food hardship rate for households without children drops to 13.5 percent. (FRAC's September 2013 Food Hardship report.)
There are numerous federal food programs in operation but these are nowhere enough.
So this year, as well as giving thanks for what we are lucky to have, let's think about what we can all do to ensure no child or parent goes without food.